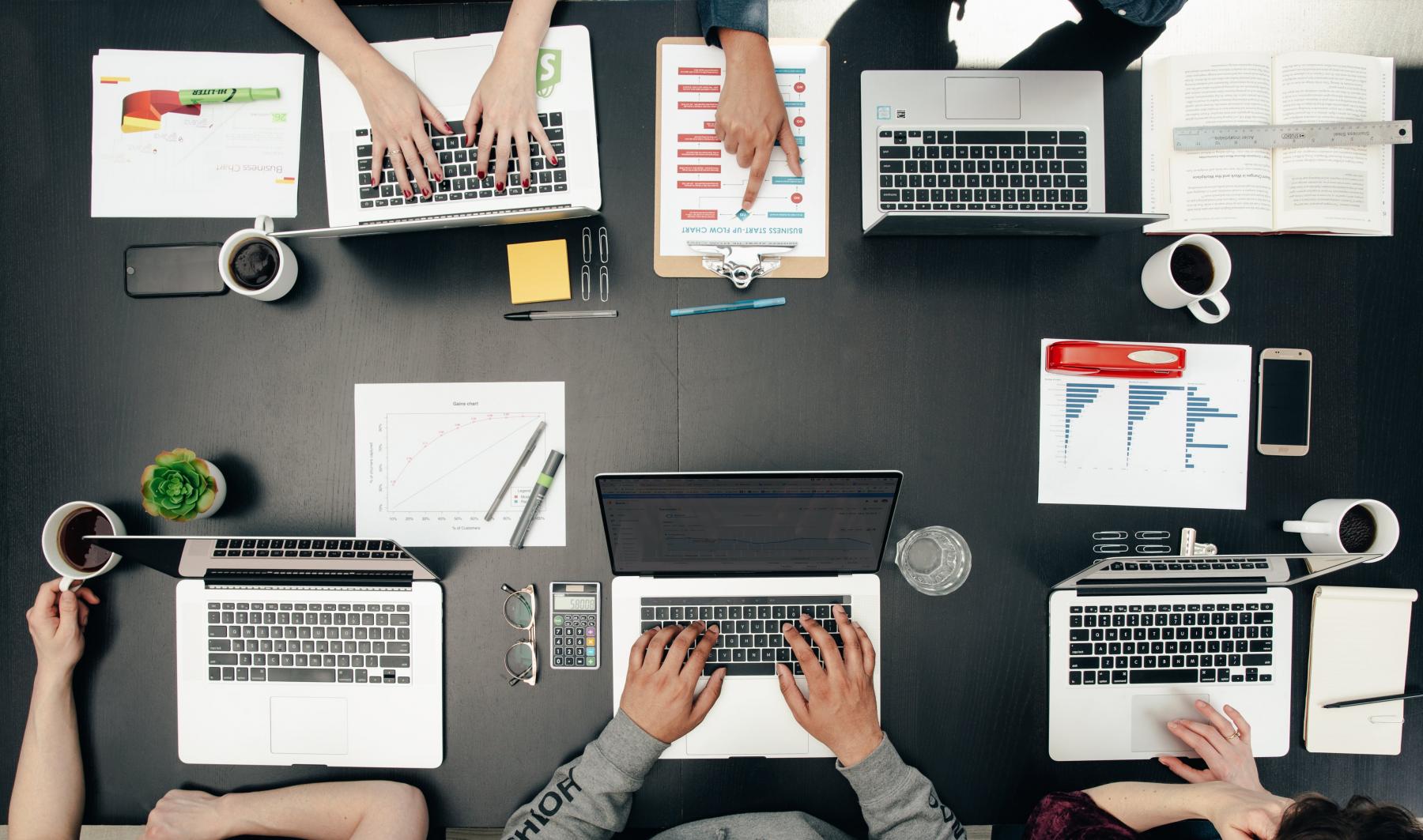 Last year, hospitality and entertainment were hit hard, while other industries like healthcare and eCommerce took on more staff than ever before. This shift in the job market has left many in search of new opportunities - and digital jobs are driving recruitment.
Digital talent was in short supply pre-pandemic and this trend has only intensified over the past year. Employers are eager to hire experienced experts and train up current staff members.
Based on global data from LinkedIn, our own salary research and the industry knowledge of our European recruitment teams, we've pulled together a list of the most in-demand digital jobs for the coming year.
Whether you're job hunting or looking to upskill, here are the jobs employers will be hiring for in 2022 and beyond.
E-commerce experts
With businesses and consumers moving online, there's an increased need for e-commerce specialists.
At Prosperity, our recruiters have seen an uptick in demand for mid-level e-commerce experts and digital marketing talent. Employers are looking for candidates with niche skills and expertise in specific areas.
For example, they want people who have experience with platforms like WordPress, Shopify or Prestashop. They are also looking for people who can market their products on third-party marketplaces like eBay and Amazon. E-commerce roles in SEO, content creation and social media frequently come up too.
Rather than zoning in on qualifications, recruiters are looking for candidates who can demonstrate their skills through past projects. While broad industry knowledge is welcome, they want to know that candidates are familiar with specific platforms, tools and ad types.
Demand for e-commerce skills is certain to continue post-pandemic, which is good news for job seekers who are looking to transfer their digital skills for the long term.
Web developers
In 2020, the demand for developers was so intense that salaries spiked.
In Ireland, for example, experienced developers were paid around 10% more. Some of the most accomplished and specialised talents even earned as much as 25% more.
It would appear that this trend is a global one. According to LinkedIn, hiring for specialised engineering roles grew by 25% between 2019 and 2020. Titles like web developer, full-stack engineer and front-end developer were most sought after.
Our recruiters have noticed the rising demand for UX and UI designers too. Last year, LinkedIn's stats showed that advertisements for these kinds of digital jobs increased by 20%.
Salary growth in web development will continue throughout 2021, so it's a great time to reskill or gain deeper experience in this area. Thanks to changes in consumer behaviour, demand for new websites and maintenance are expected to continue long-term.
Creative agencies and businesses are looking for candidates with specialist platform experience. PHP and WordPress development skills are commonly required. There is a growing call for e-commerce backgrounds too.
Web development roles usually require a BSc qualification in the likes of computer science, interaction design, UX or another related discipline.
Performance marketing specialists
Despite the struggles, many businesses faced last year, Google and Facebook - the world's largest performance advertising companies - saw double-digit growth. With this increase in activity comes an increase in performance marketing jobs.
Specialist roles in PPC and SEO are a big driving force behind the creation of new digital jobs. Recruiters like to see qualifications in digital marketing or a related area, along with Google Ads certification. Other performance marketing expertise that looks great on a CV include analytical, design and programmatic skills. A past history of budget management and a proven ability to increase ROAS is sure to get you hired too.
Companies often look for knowledge of the advertising platforms and bidding tools that they use. In the coming year, they will be hiring candidates with expertise in up-and-coming areas like TikTok advertising, Amazon advertising, retail media and OTT ads.
Content creators
Last year, LinkedIn saw a 49% year-on-year increase in demand for digital content creators.
Some of this was driven by increased performance marketing activity. Content writers who have extensive SEO experience are particularly sought after. But businesses are also finding new ways to reach online audiences. From shoppable videos on TikTok and YouTube, through to live streams on Amazon and Instagram, they require podcasters, bloggers, writers and digital content specialists to meet their expanding needs.
For these kinds of digital jobs, recruiters are on the lookout for skills in public speaking, video editing, creative writing and visual design. Beyond this, they want candidates that have experience with a variety of editing software, analytics platforms, marketing automation tools and content management systems.
According to LinkedIn, 92% of those hired as content creators have a BA degree or higher. Our recruiters also find that hiring managers place a lot of importance on content samples and digital marketing portfolios.
SEO know-how will help your CV stand out as well. HubSpot's free certification in blog SEO and inbound marketing are recognised for providing the basics in methodology and strategy. But SEMRush and Google offer more advanced courses for free as well.
Contact Prosperity
Prosperity is Ireland's leading Digital Recruitment Agency. If you want to find a new role in the digital sphere from marketing positions to eCommerce roles, you can view our current openings here. Alternatively, reach out directly to our friendly team of professional recruiters for some expert advice.