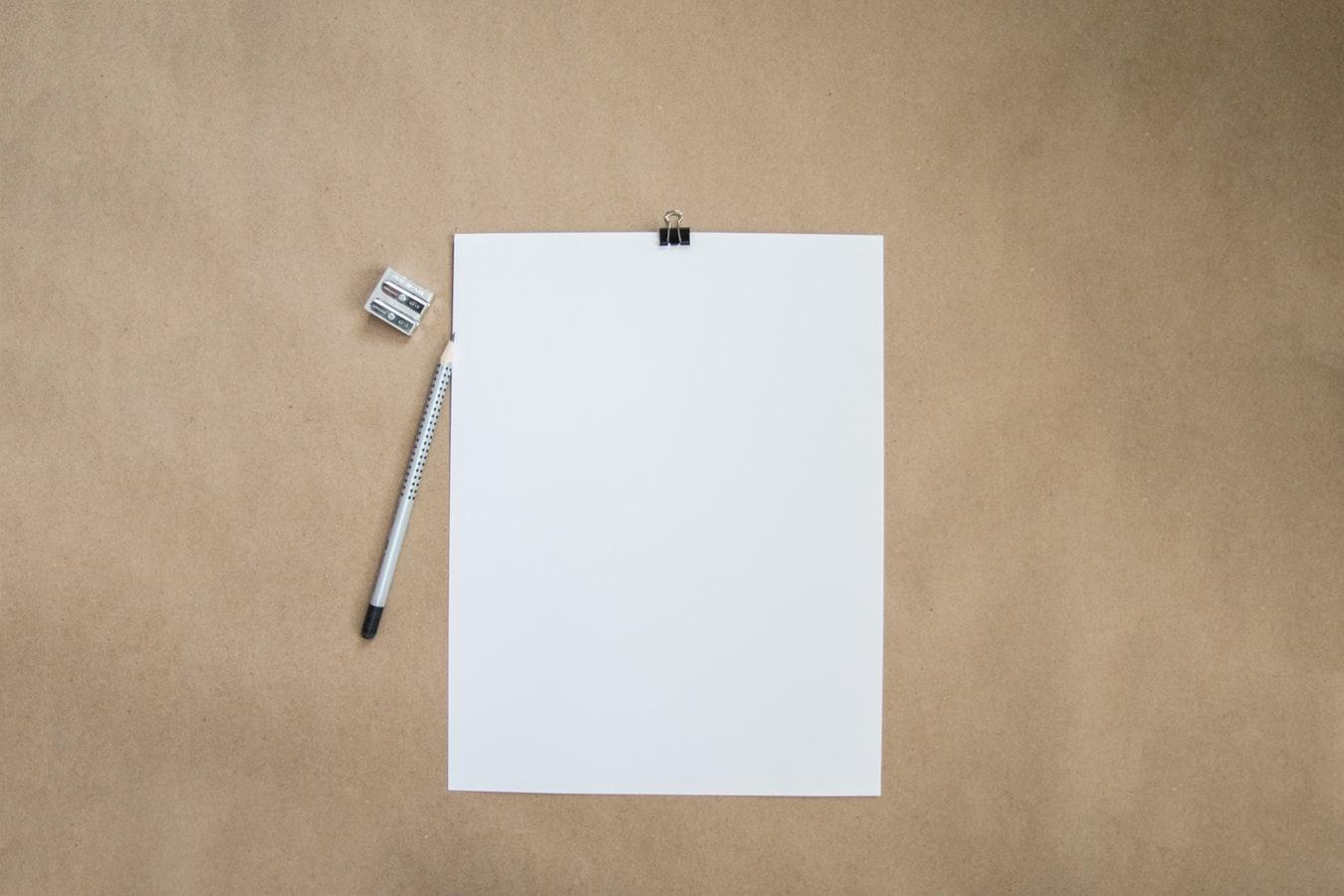 A cover letter is often the first thing a recruiter reads. So think of it as an introduction and a first impression. Your cover letter provides an opportunity to craft a narrative and communicate your personality in a way that just isn't possible in your CV or portfolio. So it needs to be adjusted to suit the job you're applying for.
Rather than a template, we've provided a cover letter sample because you don't want to be generic. But first let's walk through the format of a great cover letter.
The structure of a cover letter
A cover letter doesn't need to be very long; 3-4 paragraphs is about right. Think about it, a recruiter will be looking through a pile of applications. They don't want to read a ten-page essay. Your goal is to wow them with a succinct introduction.
Start off by doing a brainstorm. Write down notes about:
The company
The role
The skills you want to highlight
Any relevant information, which didn't fit in your CV
Next, you can create each paragraph. Let's break it down.
1. Your opening
There's no need to introduce yourself by name, your CV does this for you. Though it's a good idea to state the job title, in case there's more than one opening.
Engage the reader by stating why you're ideal for the role and why you want it. Show off your knowledge of the company too. Even if the rest of the cover letter never changes much, your opening should connect to each company and job you apply for.
The tone of your opening will depend on the industry you're in. With an advertising agency, you might be chatty and personable; while a bank might require more formal language.
Cover letter example: Your opening paragraph
I'm applying for the position of social media manager, as advertised on your website. As well as having two years experience in digital marketing, I just received a MSc from UCD. I would love the opportunity to bring my skills, creative and analytical reasoning to this role. Because your agency is involved in so many striking campaigns (your work for Terry's Tea was genius!), I know I would learn and grow so much with your team.
2. The middle - aka the sales pitch
Here you should detail how you're qualified for the role, mentioning some of the requirements outlined in the job listing.
Showcase both your hard and soft skills, as well as your education and experience. Ideally, you should also discuss a past project, which is relevant to the role. Clearly state the results you achieved while working on it and how it helped the company.
If you haven't much experience in a similar role, this is your opportunity to explain why you're changing career direction.
Cover letter example: Middle paragraphs
Having worked as an in-house marketing executive for both X-ly software and Ireland Bank, I have experience creating social content for various audiences. I know my adaptability and communication skills would be of benefit to your clients. While my familiarity with tools, such as Sprout Social, Snaplytics and Google Analytics will allow me to provide in-depth reporting.
As part of the work experience for my Masters degree, I introduced Instagram to the Student Union's marketing strategy. This increased their website traffic by 15% over three months. Because I enjoy working with social media so much, I now want a role specialising in this area.
3. The closing statement
Finish by thanking the reader, stating your availability and your desire to discuss the role further in an interview.
Cover letter example: Closing paragraph
Thanks for taking the time to go through my application. I would love to discuss this role with you further. I am free for an interview any time and look forward to hearing back.
What employers look for in a cover letter
When it comes to writing a cover letter, recruiters don't want you to reinvent the wheel. What they're looking for is actually quite simple:
Some personality
Clear communication - free from spelling and grammar mistakes
Well-written, well-formatted content
Content tailored to the company and role
Additional information to what's on your CV
Reasons they should hire you
Download our cover letter sample
You can download our full cover letter sample below. This is in a Word Doc format for editing, but we recommend sending your cover letter as a PDF. These can be opened on any computer and the formatting will always stay the same.
Download our cover letter sample
We hope this helps with the job hunt. If you're looking for some roles to apply for, check out Prosperity's current opportunities.