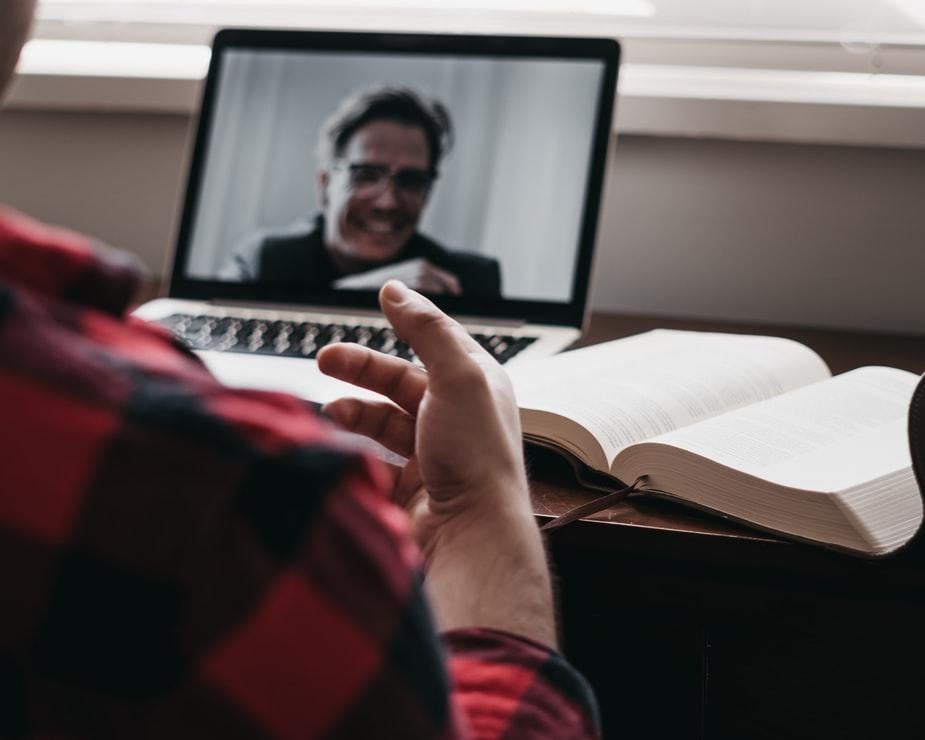 Efficient virtual interviews have been growing in popularity for years. But now, they are the new normal.
For employers, whether they're hiring remote workers or preparing for a return to the office, virtual interviews are a recruitment trend that's here to stay - particularly in the early stages of the hiring process.
But video interviews are different from traditional interviews. There's no need to worry about getting lost on the way, but technical glitches could have you running late. Then, the limited body language also needs consideration.
So check out our comprehensive video interview guide for candidates.
Before: Video interview preparation
Preparation is key when it comes to any interview. But with virtual interviews, you'll need to do things a little differently.
Test your technology
Most employers are after tech savvy talent - especially in this new era of remote working. So you'll want to test out your camera, microphone and video software twice before a video interview. A couple of days beforehand and, then again, just before your interview.
If you need to buy a new camera or borrow a laptop, this will allow you to do so without any last-minute panic.
Hiring managers may use Skype, Google Hangouts, Zoom or BlueJeans, so download the software in advance to ensure it runs smoothly. If you already have an account, make sure the photo, username and email address displayed are all professional.
Just before your video interview, check your internet connectivity and the meeting link too.
This small bit of preparation allows you to start your interview without any stress. It should prevent awkward dropouts mid-call too.
Prep your location
Video interview backgrounds should be plain and boring. While you may be tempted to make yourself stand out with an impressive green screen display, it's best to make yourself the centre of attention. Besides, who needs the extra technical challenge?
To set the scene, eliminate anything that may distract you or the interviewer. Choose a quiet, tidy space in front of an empty wall. Position your camera so it is roughly at eye-level and your head appears centre screen.
If possible, set up in your home office. If you're applying for a remote role, it's especially important to let the interviewer know that you have a private workspace that's conducive to productivity.
Before your interview, make sure to close windows, silence phones and ask your housemates to not to interrupt.
Video interview questions
Before an interview, you should always research the company, prepare common interview questions and practice your responses. In fact, it may be even more important to do this for a video interview.
During a virtual interview, it's difficult to portray personality and enthusiasm. However, if you're comfortable answering interview questions, this becomes easier.
Luckily, since you're at home, you can cheat a little. Print out your CV so you can glance at it for reference and confidently answer any questions on past experience.
You should also read the job spec and note your relevant skills and achievements. Add these keywords to sticky notes as a reminder during your interview. This way you'll never have to worry about becoming lost for words.
Video interview questions will largely cover the usual areas:
What appeals to you about our company?
What are your weaknesses?
Why are you looking for a new role?
Describe a previous challenge you encountered and how you addressed it.
What are your salary expectations?
But if the role requires working from home, you should be prepared for additional questions like:
How do you stay motivated and productive while working remotely?
How do you maintain a work-life balance?
Do you have past experience of working from home?
How do you organise and prioritise your work?
Make sure you have some questions to ask the interviewer too.
During: Video interview tips
Doing a video interview from your home may feel more casual, but you should take it as seriously as any other interview. Your biggest challenge will be finding a way to make a lasting impression.
What should I wear for a video interview?
There's no virtual interview dress code. Just dress the same way you would for a face-to-face.
A shirt or blouse will show you're serious about the role. Professional clothes will make you feel more confident too.
Be aware of your body language
You can't shake hands, so make sure to greet your interviewer with a smile. Then focus on sitting up straight, being expressive and looking at the camera to mimic eye contact.
Find a way to stand out
In a video interview, you need to find a way to make yourself memorable. So don't be afraid to ask questions, share personal stories or discuss a common interest with the interviewer.
Communicating your personality will make you stand out from the crowd. It also lets the interviewer know whether or not you're a good fit in terms of company culture.
After: Final actions
Once your video call is over, you should note down any points, comments or questions that might be helpful if you make it to the next stage of interviews.
Then, the next day, follow up with a polite and concise email. Simply thank the interviewer for their time and try to reference some part of your conversation that may have made you stand out - perhaps, a passionate discussion or a shared interest.
Contact Prosperity
At Prosperity, our recruiters are on a mission to match professionals with their perfect role!
Why not practice your virtual communication skills by contacting our team? They're here to offer candidates expert advice and insights.