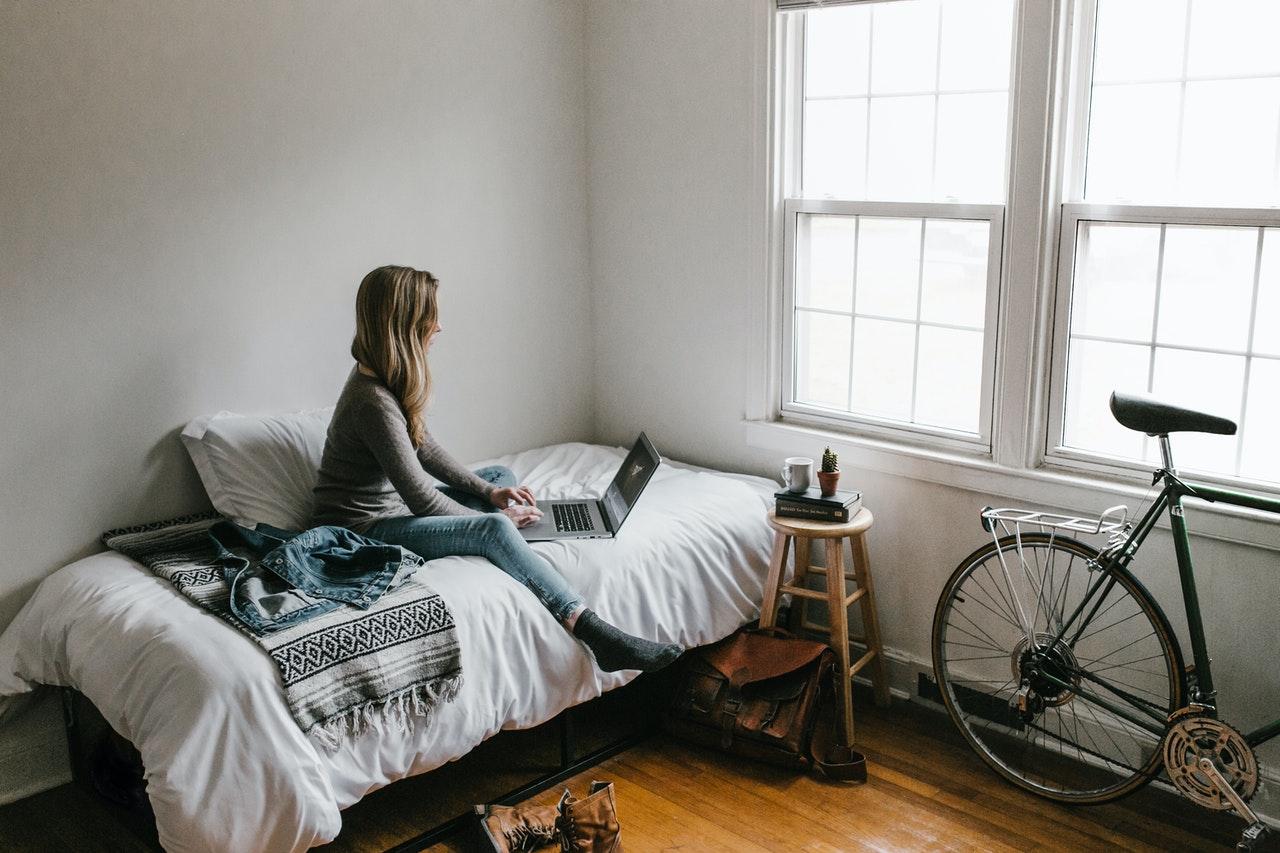 No one ever suspected that the dynamics of businesses would change so drastically. Before coronavirus plunged us into a time when a large number of people working hybrid was 'normal', everyone had more or less the same opinion about work dynamics – that it would be hundred of years before offices embraced hybrid working.
In this post, we're looking at the rise of hybrid working and its pros and cons for both employer and employee.
Hybrid Working before the Pandemic
Prior to the pandemic, work followed a set timetable of starting at 9 and working till 5 in a bland and tiresome routine but no one had much say over it, so perpetuating the cycle. However, at the end of 2019, when the pandemic started to take hold all around the globe, safety took over the rituals of working, and everyone was forced to stay at home.
As a result, massive changes came about in the span of two to three years, and changes in ways of working is one of them: at the start of the pandemic, remote working rocketed and, as restrictions were lifted, hybrid working later took over as the most sought-after option.
What is Hybrid Work?
Hybrid working is a model that supports flexibility by incorporating working remotely and in-house. The hybrid nature of the mode empowers employees to select their own schedules, their working preference for weeks, and the number of days. In hybrid working schemes, there tend to be different modes, with some companies allowing employees to work partially remotely and partially in-house. Others allow employees to either work entirely remotely or in-house, with the preference largely also based on employees' needs.
Hybrid working for employees has proven to be a very effective way of working as it brings a number of benefits such as higher levels of productivity, less frustration from employees, and an improved work-life balance with less juggling of responsibilities.
Given the popularity of the set-up, it's fair to say that:
Employees are unlikely to go back to the old working paradigms. People with a record of improved productivity due to remote working are going expect a hybrid working environment in the future.
As reported by The Irish Times and sourced by the Central Statistics Office (CSO) Ireland, 90% of people aged 35-44 prefer to work remotely to some degree thanks to the the uplift employees see, pushing them to prefer this model for working.
Enhanced Productivity
Productivity is one of the most important factors for both employees and organisations, and after the pandemic forced an alternative working arrangment, employees have formulated the opinion that alternative, hybrid, remote or smart working has improved their overall productivity. Away from the physical premises of the company, they are able to pay greater attention to the company customers and clientele, rather than the wasting time on unproductive practices at the workplace.
Work-Life Balance
One of the hardest things employees often face in their career is maintaining a good work-life balance. This is vital for employees to managing as overworking will cause problems and demotivate them. Working from home or in a hybrid situation has made it easier for employees to have a better work-life balance as they have perks of flexible arrangements for work, and can also make time for their needs of their private life and complete their tasks as needed.
Cost Reduction
Cost reductions are another benefit when it comes to the financial aspects of employee, employer, and organisations. Mobility initiatives and remote working, in many cases, have reduced the employer's overhead costs and the employees travelling costs, making monetary savings possible.
This cost reduction has been made possible in real estate and fuel, and data revealed by Global Workplace Analytics unveils that $2,000 to $6,500 per year can be saved by not spending on gasoline and daycare. Hence, a lot of money can be saved on both sides, making it popular with employees to save as much as possible.
Digital Nomads and Location Independence
Working from home arrangements have given a huge platform to wannabe digital nomads and has driven a growth in location independence for in-demand workers who don't need much physical infrastructure. Apart from that, hybrid working has also provided a certain freedom from high rents in overheated cities – a common situation in places with high concentrations of tech jobs.
Security Concerns
There is no doubt that security concerns can arise in a company if not handled properly, and when remote working, organizations and employees have to address them in terms of data and privacy. For employers, it's impractical and dubious to monitor employees' activity, and there are well-founded worries around data loss and other related cyber security concerns.
Employee Burnout
Hybrid working models can be distracting for some individuals, and not all employees enjoy hybrid working as often get overwhelmed with personal tasks or errands. While working from home, you might not be able to keep on top of your tasks, making your work stack higher and higher. As such, some employees get a sort of hybrid burnout, leading to lesser productivity, thus affecting the company's success and health.
Hybrid Working Case Studies
Despite the concerns, there are plenty of examples where hybrid working leads to a thriving workforce, improved productivity and more efficient spending.
Bank of Ireland
Matt Elliott, CPO of the Bank of Ireland, shared his thoughts and opinions on how the pandemic has changed employee working dynamics and thought patterns. With a hybrid working model, employees are more focused on merit and results. He further added that the pandemic and adopting hybrid working has made us rethink the role of HR, along with connecting to people while highlighting their mental well-being:
'By early 2020, around 3,500 Bank of Ireland employees were working with some degree of flexibility about where they work, but there was an ambition to do more. That was partly due to a reticence to work differently. There was a concern that maybe if you aren't seen to do the work, the work won't be valued.'
Facebook
While the pandemic was at its peak Facebook, announced that half their staff can work remotely, only coming into the office for onsite training, crucial meetings, and culture-building events.
Bottom Line
In recent months hybrid working has come to be one of the top questions our recruiters get about job roles that candidates apply for, and frequently features as a non-negotiable for mid-senior and senior roles, who are reluctant to give up the positives of productivity and improved performance.
If you're looking for a hybrid role, browse our job offers and send us your CV today!