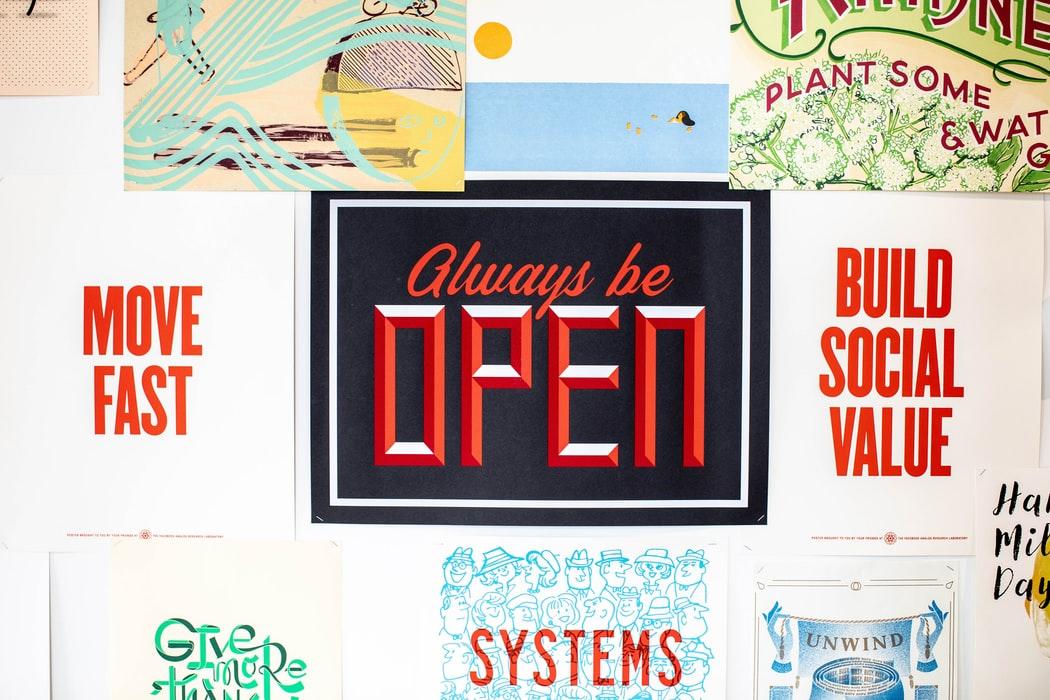 Company culture is all about getting employees to believe in your goals, values and vision. If you do this successfully, it boosts motivation, productivity and employee satisfaction. But nurturing this kind of group identity in a remote environment can be difficult.
One US survey recently showed that over half of workers are feeling less connected with their company. They miss office small talk and in-person collaboration the most. So how can we maintain company culture while working from home?
Change how you communicate your values
In the office, you probably have your values proudly displayed somewhere on the wall. So recreate this reminder for everyone's home office space.
Send out some stickers or calendars for staff to add to their desks. Or, if you're on a budget option, simply create an inspirational screensaver which will remind everyone what they're part of when they log on each morning.
You should also ask yourself if your mission or values need to be changed in the current circumstances - or if they were outdated to begin with. (Back in January, LinkedIn found that 38% of employees felt their company culture needed to be more inspiring!)
If so, make sure to refine and restate what it is that your company believes in. Get input from your team and share out your new mission statement.
Put culture at the heart of hiring
If you haven't been asking value-centred questions in interviews, now's the time to start.
Ultimately, it is employees who shape a company's culture so you need to hire people who fit from the start. Make sure to welcome new employees in front of everyone during a video call and get different staff members to explain what your values mean to them.
Beyond this, you can consider strategic internal recruitment. If you promote employees who represent what your company is all about, they will lead by example and drive this culture within their team. This is a surefire way to protect and support your values organically.
Rewarding those who demonstrate your beliefs is also a great way to build a positive remote environment.
Nurture team bonding
As small talk and collaboration is what people are missing most, you need to find new ways to build camaraderie and maintain employee engagement.
In an office, there's open doors and open floor plans. So how can you create this kind of positive environment while working from home? The answer will vary from company to company, but here are three steps that should work for you: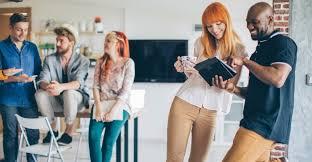 1. Hold virtual socials
Run a regular social hour for your team. This could come in the form of happy hours which involve various team building challenges. Think games, bingo, quizzes, Zoom karaoke and virtual background competitions.
Alternatively, you could try something more low key like morning meditation or virtual culture activities, like museum tours. A social hour for pets will work for animal lovers. While a Halloween social for kids would be great for parents and guardians.
2. Support team development
If you want to get members of different teams talking and interacting, bring them together over something they're passionate about. Provide online training or seminars on topics they're interested in. Or let them spend some time on a fulfilling project for charity.
3. Encourage virtual small talk
Whether you use Slack or Microsoft teams as your communal chat tool, set up channels where staff members can have watercooler moments. These should help promote a sense of belonging and support among remote staff.
There could be channels for TV, movies, hobbies or whatever your colleagues are into. You'll quickly see questions like: 'Did you see Fargo last night?' return to provide the fuel for some light-hearted chit chat.
You can also set up more value-centric chat channels for thanking fellow team members or sharing motivational customer stories.
Send out company-wide newsletters
While working from home, culture, behaviour and connections may start to develop at a team level. To reduce fragmentation, keep everyone connected through company wide newsletters.
Make sure everyone is up-to-date on things like business figures, events, product updates and future plans. You can also share project news from across different teams and share resources like meeting notes or blog posts.
To foster a sense of community, shine a spotlight on staff who are leaving, joining or celebrating a birthday - because these are the things that can be overlooked in a remote setting. You can also recognise the hard work of certain teams or staff.
For big announcements, hold a virtual town hall meeting and send an email update. This way everyone is informed and has the opportunity to ask questions in a way that works for them.
Need further guidance? Contact Prosperity
Specialising in digital recruitment, Prosperity prides itself on finding candidates who are skilled, experienced and a good cultural fit. Contact our team for advice today.