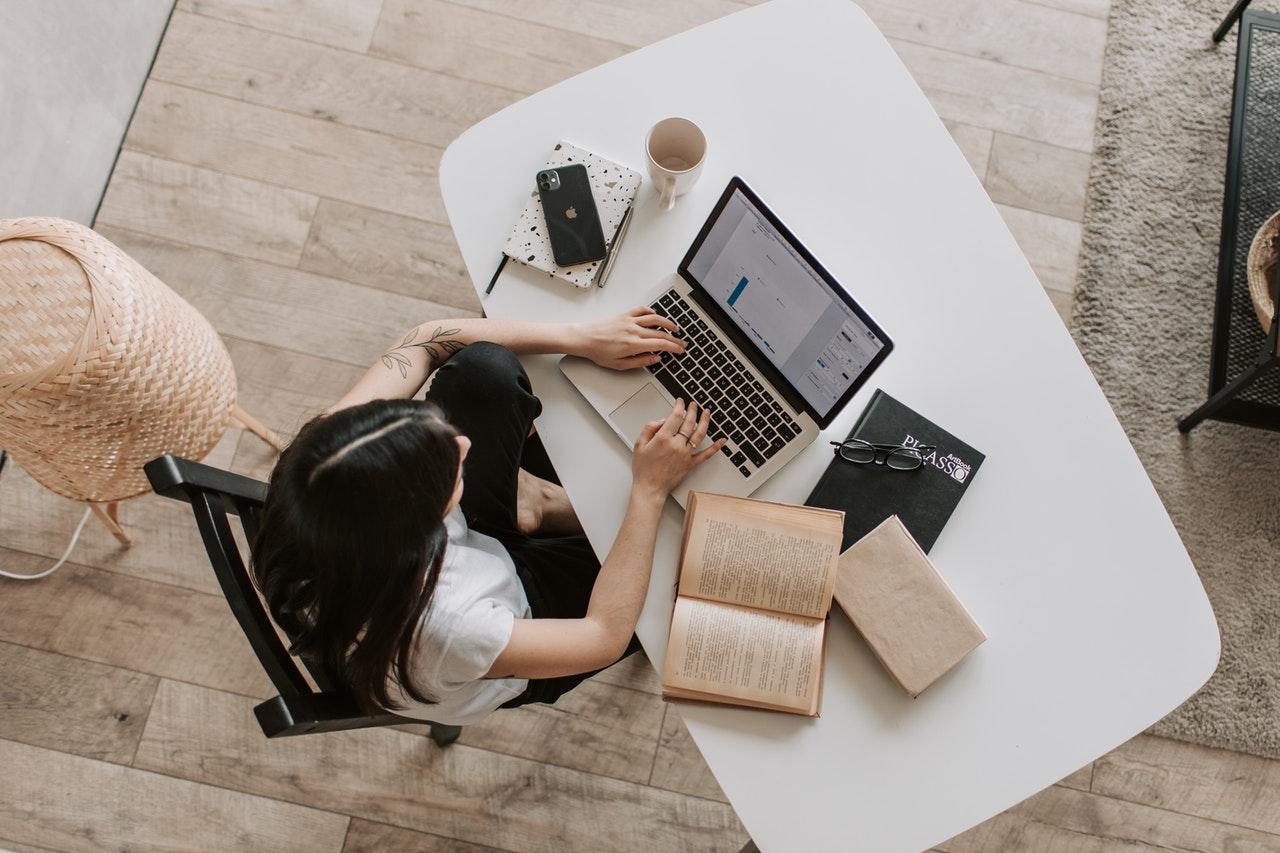 If your profession allows you to work online, then the news that today's job market works in candidates' favour comes as no surprise – and the landscape has rarely been more dynamic, giving rise to the 'Great Resignation'.
This phenomenon has been caused by candidates leveraging their experience and skills to look for opportunities with better perks and pay elsewhere, making the 'Great Churn' more of an appropriate description for the shift. Although hundreds of thousands of people have left their jobs, they're signing up with other companies in better positions, and even then there's still a shortage of workers.
Going into 2022, the number of people in work in Ireland has hit record levels, with over 2.47 million people employed in Ireland in Q3 2021. Prosperity Recruitment has seen strong demand for digital positions as agencies have grown, companies have created in-house teams, and businesses have pivoted to new markets and more products.
You can read more about the big trends for 2022 in our Employment and Salary Survey, which you can download here. The key takeaways from our findings to keep talent came down to companies taking a more proactive role in several areas, including:
A return to Corporate Social Responsibility by pursuing ecologically sustainable policies or reducing or mitigating their carbon footprint.
Enabling hybrid working. Over 70% of workers want to work from home, but 65% want office time.
Making upskilling, training and career growth clear objectives for workers
Incorporating regular feedback into two-way employer-employee conversations to avoid turnover
Recruiting smarter to ensure a better candidate fit from the outset.
Some employers have been caught on the back foot by these changes, or have been slow to react to current employees and future candidates' expectations on these topics. Previous 'perks' such as fruit in the office, free pizza, or bring your dog to work no longer cut the mustard with employees, who are looking for both tangible benefits - such as FinTech company Juni's generous 'happiness stipend' - and clear career paths.
These are some of the ways companies can reduce turnover and retain their existing talent.
Be clear on company sustainability goals
The concept of Corporate Social Responsibility has, to a certain extent, fallen out of fashion - many companies paid lip service to the concept as mere gesture politics that failed to achieve any meaningful action. However, both clients and candidates have fed back to us in recent months that discussions around a company's attitude to green initiatives and sustainability have come up in interviews.
As part of their wider cultural fit into the businesses, candidates are confidently asking companies about their sustainability policies or measures, such as:
Choosing green energy supplieser
Retrofitting bathrooms with low flow lavatories or taps
Tree-planting schemes
LEED certification or Passivhaus-standard retrofits.
Companies are also choosing to relocate to more accessible city- or town-centre locations to favour cycle-to-work or transport schemes. Google's 'landscraper' in Central London between two large railway termini demonstrated their commitment to easily accessible, flexible office space, regardless of whether people wanted to come to the office or not.
Other example include Panasonic shifting their headquarters from the outskirts of New Jersey to central Newark, or GE moving from suburban Connecticut to downtown Boston. The fact is that the people that they're looking to hire generally live in city centres or densely-populated nearby areas, and are increasingly unlikely to have cars.
All of these measures can encourage increasingly sustainability-aware employees to stay put. Although unlikely to retain talent by themselves, these initiatives are now part of a company's branding and profile, and any influence an employee to stay, rather than take position elsewhere.

Flexible and hybrid working conditions: here to stay
Hybrid working conditions are now a frequent expectation for a lot of digital-focused workers, and in many cases is a non-negotiable – for the candidate at least. On in internal survey, Microsoft found that 70% of their workers expected some sort of WFH arrangement, but also that 65% of their employees thought office time was beneficial and productive. Clearly, for a strong majority of people, the two aren't mutually exclusive.
From our experience, companies needs to discuss expectations across the board, negotiate and formalise whatever agreement on flexible or hybrid working they come to. Some solutions we've seen from our clients include:
Teams on the same level (e.g. assistants, executives) organising for all members to come to the office 3 days a week. If this is not self-policed, the arrangement is cancelled.
People hired remotely during the pandemic will remain so, whereas new recruits transition to remote work based on meeting KPIs or delivering high-quality projects.
In the public sector, smaller countries or regions with devolved governments have started to experiment with 4-day weeks on various models. Both Iceland and Wales have implemented shorter working weeks on full pay for various government departments, with little negative effect on efficiency and strong improvements in staff morale and motivation.
Companies in the private sector are starting to follow suit. eCommerce unicorn Bolt has implemented a four-day work week for all of its workers, with stunning results: 90% of workers said they felt more efficient, and 87% noted improved work-life balance. Likewise, the US arm of Spanish fashion brand Desigual let their staff vote on moving to a four-day week in 2021: the motion was passed by 86% of their employees.
The four examples above have decided to reduce their basic framework to a 32-hour week, with clear, negotiated guidelines around expectations for staff availability, meetings and delivery – and the results are very positive. These flexible measures also feed into companies' green credential and are a boon for the environment, as many workers engage in "soft-carbon" activities, and a study in the UK revealed that a four-day week could reduce the country's emissions by around 20%.
Neither WFH nor In-Office: The Growth of Third-Place setups
Mindful of worker's wishes to want to work somewhere that is neither home nor work, British wellness company Mojo has a 'Work from Wherever' policy in February, so employees are encouraged to spend this admittedly dreadful month (at least in London) elsewhere.
These 'third place' arrangements are growing in popularity and are becoming increasingly formalised - companies are starting to offer remote working to their employees in addition to paying for an office space or co-working desk. This benefits smaller companies who don't want to commit to a full-on central office and employees who prefer not to work at home.
For the time being, this phenomenon seems to be limited to more senior staff at small digital-focused companies (e.g. a senior web developer working remotely for a design agency), and is generally done on an ad hoc basis. However, clarity on these arrangements and the possibility to work up to them may be a motivating factor for more junior staff.
Invest in paid training and clear career paths to keep your staff
Another possibility for employers to retain their staff is to offer paid training programmes or qualifications as motivation for them to upskill and be promoted within the company. This approach often saves the company money in the long run as workers are less likely to defect to another employer, thus saving on human resources, time and hiring costs.
For larger companies, an in-house training programme with industry-recognised qualifications - e.g. PRINCE2 for project management - goes a long way to keeping an employee engaged, especially if they have the sense that there is room for them to grow and use their newly acquired skills. Attendance or presenting at industry conferences or meetups is a powerful way for workers to deploy their new experience, and to help them engage with their peers or appraise themselves of the latest trends in their sector.
As a complement to a clear in-house training and upskilling programme, clear career progression paths are now expected by candidates before they commit to a company, and detailed questions are now often asked about a company's appraisal or feedback processes in an interview to try and gauge their approach. Indeed, Forbes draws a clear line in performance between companies that work on setting out a clear career path for their employees and those that don't, underlining that while the monetary difference is difficult to ascertain, there is a tangible effect on the overall culture.
Companies also need to be aware of 'similarity bias' and take proactive steps to ensure that all of their employees consider internal opportunities to progress open to them. By way of example, in the US Verizon has rolled out an in-house career progression tool that provides employees with information about jobs, the skills they need for that job, as well as providing information on how that position relates to their current career path. This democratic approach hopes to combat churn and provide high ROI for the company's training efforts.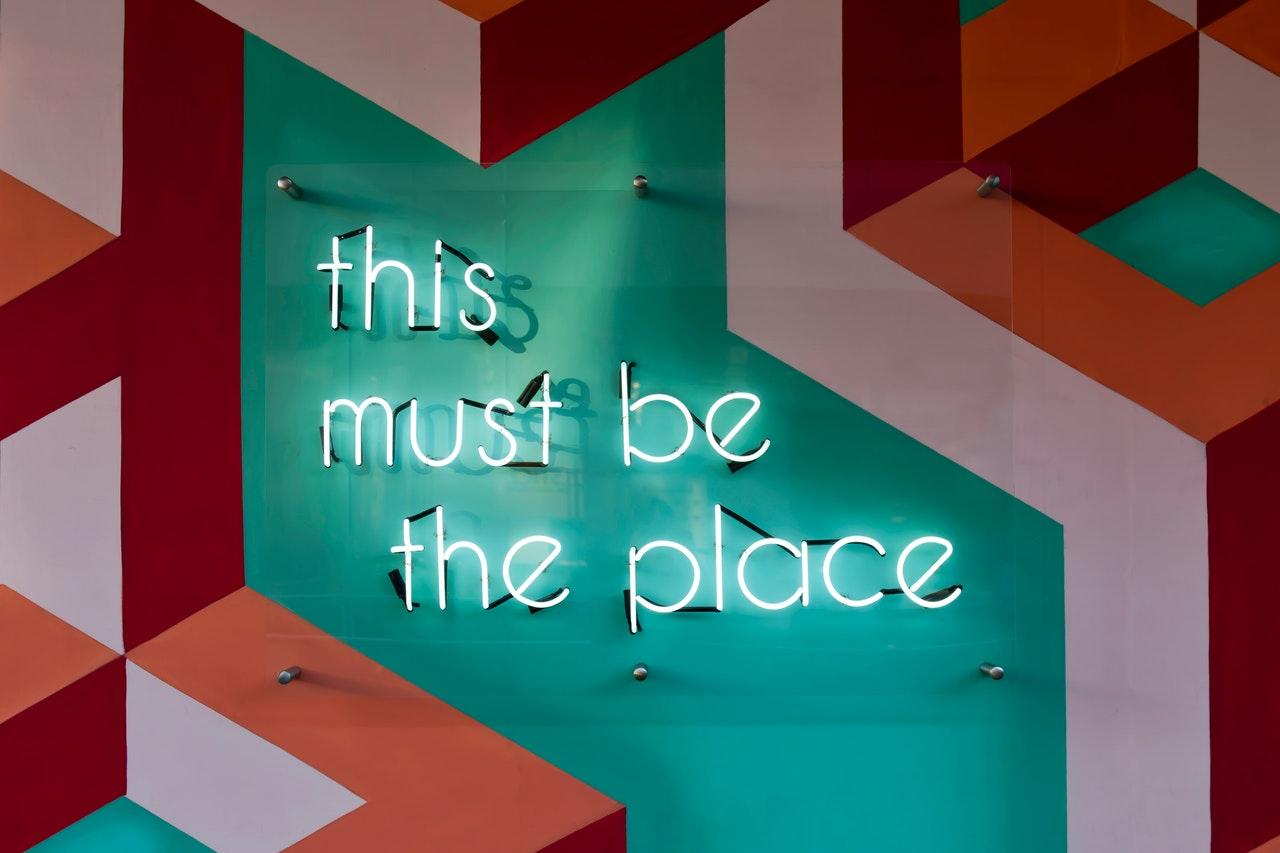 Implement frequent reviews and feedback sessions
Employee turnover is the bugbear of any company – having spent resources, time and money on finding a great candidate for a role, the employer does not want to see them leave soon after arriving. Similarly, experienced workers who have cultivated their career in a business leaving is another blow, as they take with them the knowledge earned in their time.
Forbes points to a recent survey that showed that 77% of turnover causes were preventable by the employer – with a minimum of effort. With the market tilted towards many sector professionals, keeping fresh talent and the old guard is increasingly valuable for company looking for stable growth. Although many companies are now prioritising retention during the 'great churn', the processes to retain these people should have been in place before the pandemic.
Feedback is now a two-way street when it comes to regular reviews, and employees increasingly expect these sessions with superiors to address the employees' own performance and their opportunities to progress. Moreover, they are provided with the chance to contribute their own upward feedback and suggestions for optimising within the company.
Ongoing training has been identified as a key factor in improving employee retention, but ineffective implementation, poor-quality resources and underuse or irrelevant application of the training stymies employees' progress.
Hiring Consultant Margaret Rogers points out that despite many companies having complex, metricised employee development or training programmes, it's a worker-centred learning (and practical) environment that is most effective in terms of providing better results for both sides.
As such, a combination of lear career advice from experienced colleagues, high-quality training and opportunities to use this training (and providing benefit to the company) are strong motivators that keep employees where they are, still providing benefit to their company.
This one is simple: Recruit smarter and reduce turnover
A big part of avoiding turnover is ensuring that you've recruited the right person in the right place – employees don't generally take on a job to consider leaving almost immediately as they're acutely aware of how it looks on their CV.
Ensuring that the hiring team and the future candidate's department are on the same page when writing a job description or a candidate profile is essential. This way, the description for a role is a more honest reflection of what a candidate is expected to do, in theory lowering employee churn. Oracle cites a study in which around 30% of American workers admitted leaving a job within the first three months because of mismatched expectations about their responsibilities.
Company and culture fit is also important to consider as another measure that can save businesses thousands of dollars in wasted hiring fees and pay on the wrong candidate. Getting peers and colleagues to meet potential new hires, observing their interactions and overall people skills often gives a better idea of how a candidate carries themselves in the workplace.
Even if this socialisation is done via video, or for a candidate working remotely – which also opens up the pool of potential talent - it's a sensible investment of the business's time and personnel resources to make sure a potential co-worker not only has the skills that the company is lacking, but is also the right cultural fit.
Part of the advantage of using expert recruiters to find talent for positions is that there is an initial screening process with candidates that is less pressured than an in-house hiring sequence might be. An in-house process might be motivated by time pressure to fill the role, whereas using a company like Prosperity Recruitment means you have access to pre-screened candidates with insider info about their aspirations, background and approach to work – making sure companies get the best fit for their team, with less turnover. We're so sure we'll find you the right fit, companies get a free replacement within the first three months if things don't work out.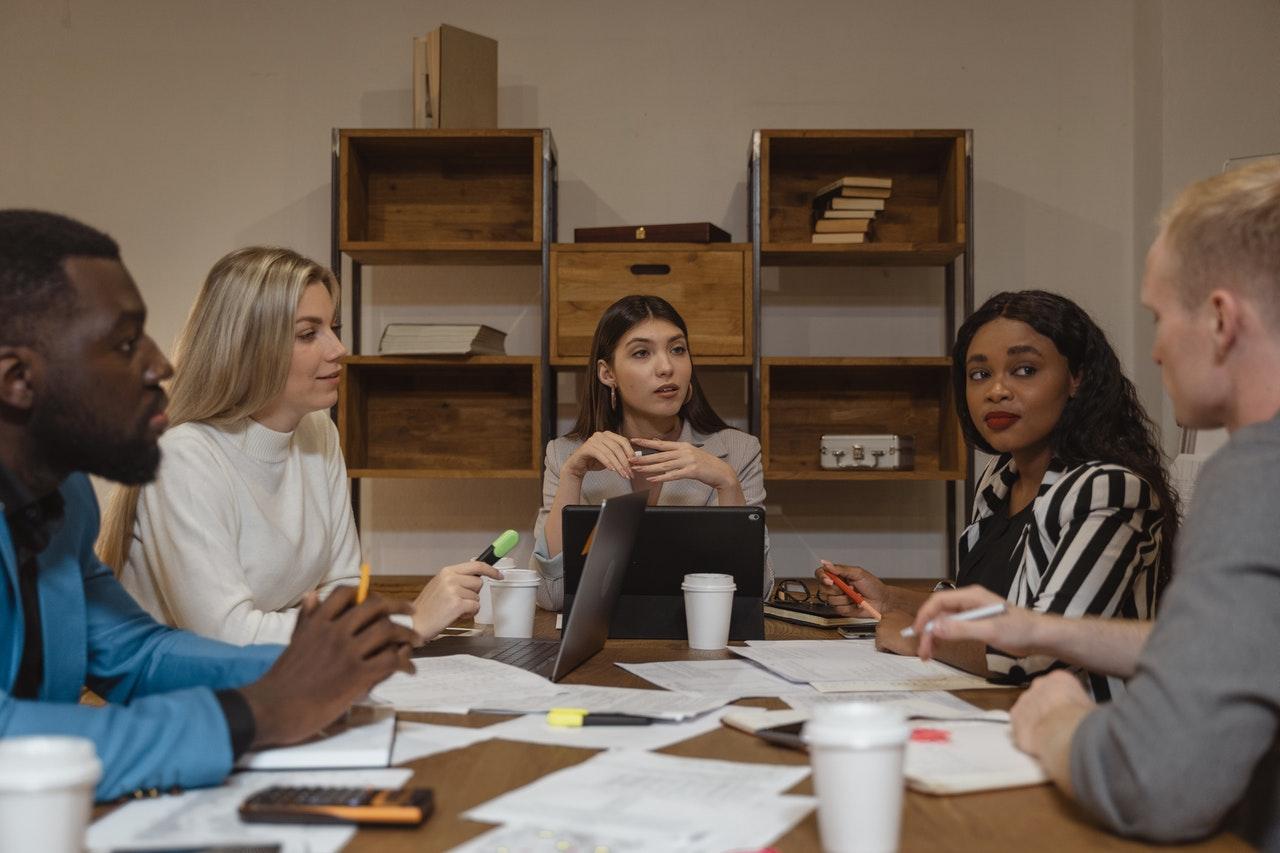 The best way to retain talent: involve your employees
There are countless articles and guides from hiring and recruitment professionals on what you can do to improve your employee retention rate, but not all of them are applicable to every business at the same scale.
For our money, if you really want to know how to keep your employees happy, take the plunge and ask them, put structures in place to implement their suggestions, invest in them and get feedback from them – e.g. anonymous feedback form, or hold individual meetings to get their opinion.
In the end, the key to increasing employee retention rate is common sense. Employees like to be appreciated and want to advance in a company based on their hard work, which is an incredible time- and resource-saving advantage.
Looking for assistance to find the ideal talent for your company? Get access to hundreds of pre-screened candidates today by contacting Prosperity Recruitment.