Remote work has been a hot topic since the beginning of the pandemic. With the COVID-19 situation being normalised, and the offices being open again, it seems that employees choose to have an option to work remotely not out of necessity, but because they want to (Parker et al., 2022), according to Pew Research Center.
In this blog post, we will explain the upcoming Work-Life Balance legislation on remote working conditions in Ireland, and provide insight into what is the current state and approach towards the flexible working arrangement.
The Irish Work-Life Balance Bill. What is it about?
In Ireland, the right to remote work does not currently exist. However, this is expected to change in the near future. In 2023, the discussion surrounding remote work is expected to intensify, as the Irish government will be introducing a Work-Life Balance Bill.
This legislation will give employees the right to request remote working conditions, and employers will be required to consider and respond to these requests. This is a significant development, as it means that employees in Ireland will have more control over their working conditions and will be able to request remote work as an option.
The bill will be a major step forward for employee rights and work-life balance in Ireland and it is expected to have a positive impact on the remote working culture in the country (Department of Enterprise, Trade and Employment, 2022).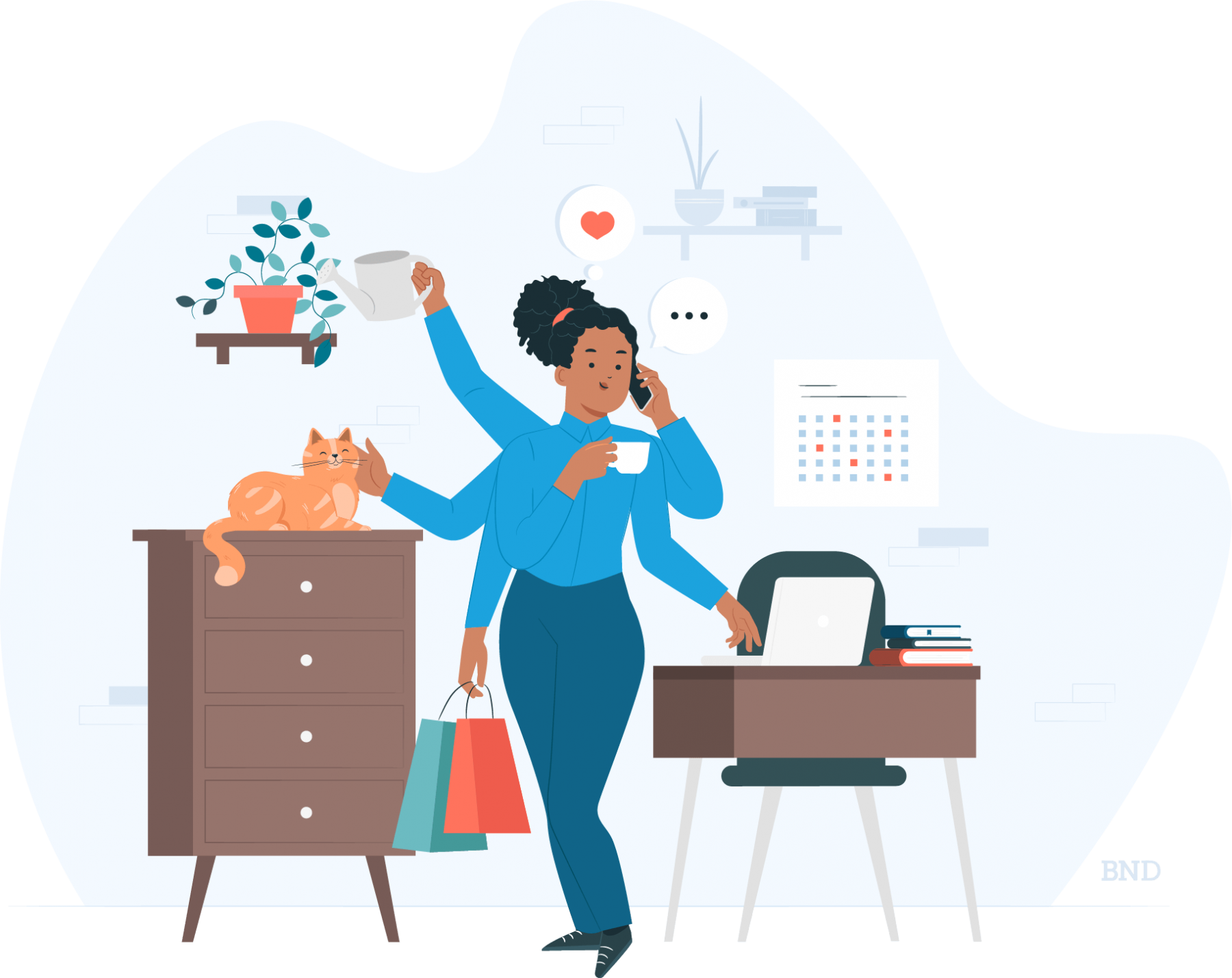 How to improve your work-life balance. Source image: Business New Daily.
The state of the remote-first working arrangement in Ireland
Despite the fact that the right to work remotely does not yet exist in Ireland, the workforce has a certain degree of flexibility in terms of their working conditions.
As there is not a wealth of data around the status of remote-first work in the country, at Prosperity we conducted a survey to gain insight into the attitudes towards remote and hybrid working conditions amongst Irish employees and their employers. To date, it is likely the largest survey of this kind in the country, with over 900 participants having provided answers on the topic. We hope this research provides valuable insights on remote work in Ireland, and help shape the way we work in the future.
The survey revealed that 31.6% of over 900 respondents have flexible working conditions, which means they have the ability to adjust their hours or location of work. 43.7% have a hybrid working arrangement, which means they have a fixed amount of days working from the office and from home decided upon by the management. Additionally, 20.6% of respondents are set to work fully remote, and only 4% of respondents are required to work in an office-only setting.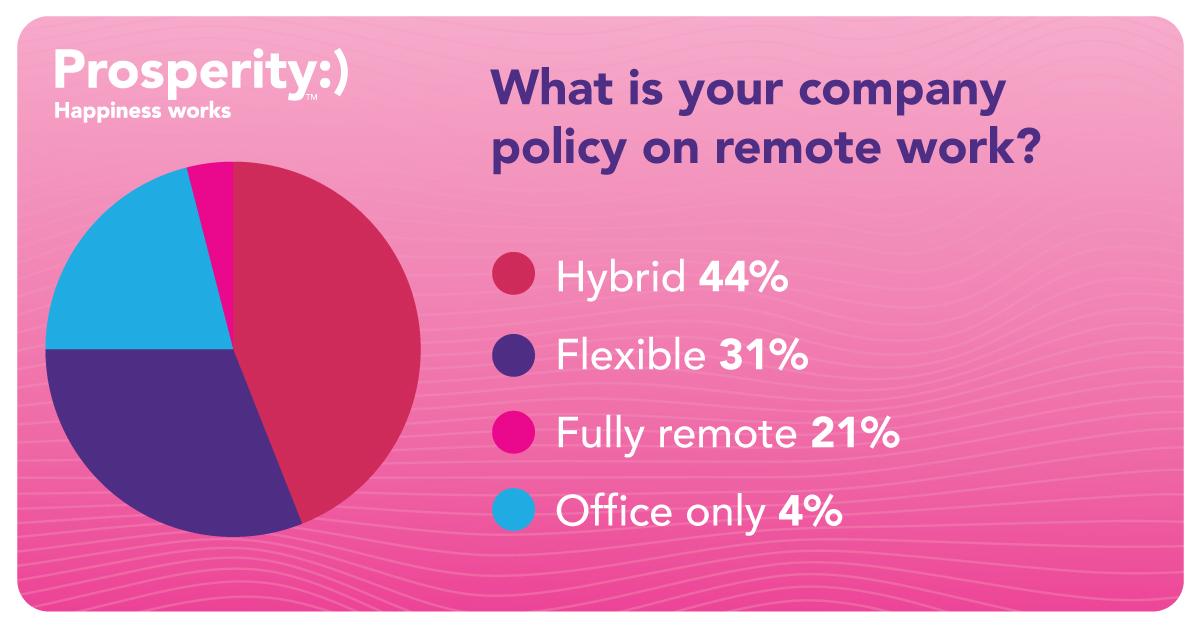 Responses to one of the questions posed in the conducted survey.
The benefits of flexible and hybrid working arrangement
Many well-known companies worldwide have adopted hybrid working models for their employees. Adobe, LinkedIn, Shopify or Spotify, are just a few examples of the companies that have implemented different approaches, such as hybrid, office-centric, hybrid remote-centric, and fully remote.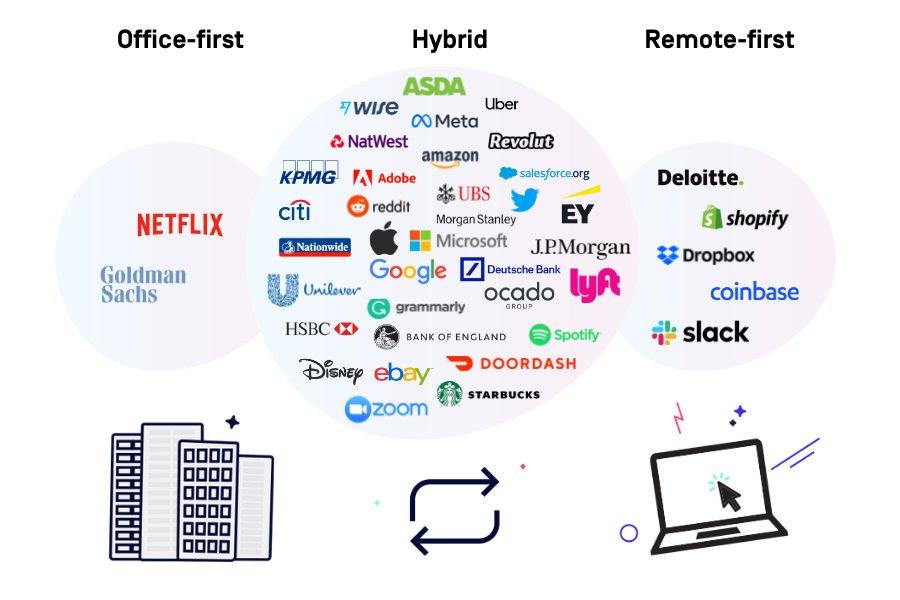 The Official List of Every Company's Back-to-Office Strategy. Source Image: Hubble
These companies understand the need to provide flexible working options for their employees. They have embraced the changing nature of work and the evolving needs, preferences, and lifestyles of their workforce.
The results of the survey suggest that Irish employees already possess a certain degree of flexibility in their work environment. The introduction of the Work-Life Balance Bill will grant them even more autonomy over their working arrangements, enabling them to seek out and request the option of remote-first, providing them with the ability to work from various and more comfortable locations rather than a traditional office setting. This will allow for a greater degree of freedom and control over their own schedules and daily routines, as well as potentially leading to improved work-life balance and increased productivity.


Moreover, productivity seems to be increased while working from home. On average, office-based employees reported losing 37 minutes of their workday to distractions, while remote employees reported losing only 27 minutes per day to distractions (Castrillon, 2022).
What do employees really think of remote-first working conditions?
To better understand the current state of remote work, we asked the participants of the survey about their opinions on remote-first working conditions. From the benefits of remote work to the challenges it presents, the questions inquire into the various perspectives and experiences of remote work.
The Irish workforce's approach towards remote-first working conditions
Our survey found that the majority of respondents believe that remote work arrangements are beneficial for both employees and employers. Nearly 85% of those surveyed stated that remote work is good for both employees and employers, pointing to a strong belief that remote work can be mutually beneficial. This is a significant finding, as it suggests that remote work is viewed as a mutually advantageous arrangement, rather than one that is only beneficial for one party.
However, it is important to note that not all employees felt that remote work was mutually beneficial. 4% of respondents felt that it was good for employees but bad for the company, which could signal concerns about the potential negative impact of remote work on company culture or productivity. Similarly, 2% of respondents felt that remote work was good for the company but bad for employees, which could imply concerns about the potential negative impact of remote work on employee well-being or work-life balance. Additionally, there were 5% of respondents who were unsure about their opinion on remote work arrangements. This could suggest that some employees are still in the process of adjusting to remote work and have not yet formed a solid opinion on its benefits or drawbacks.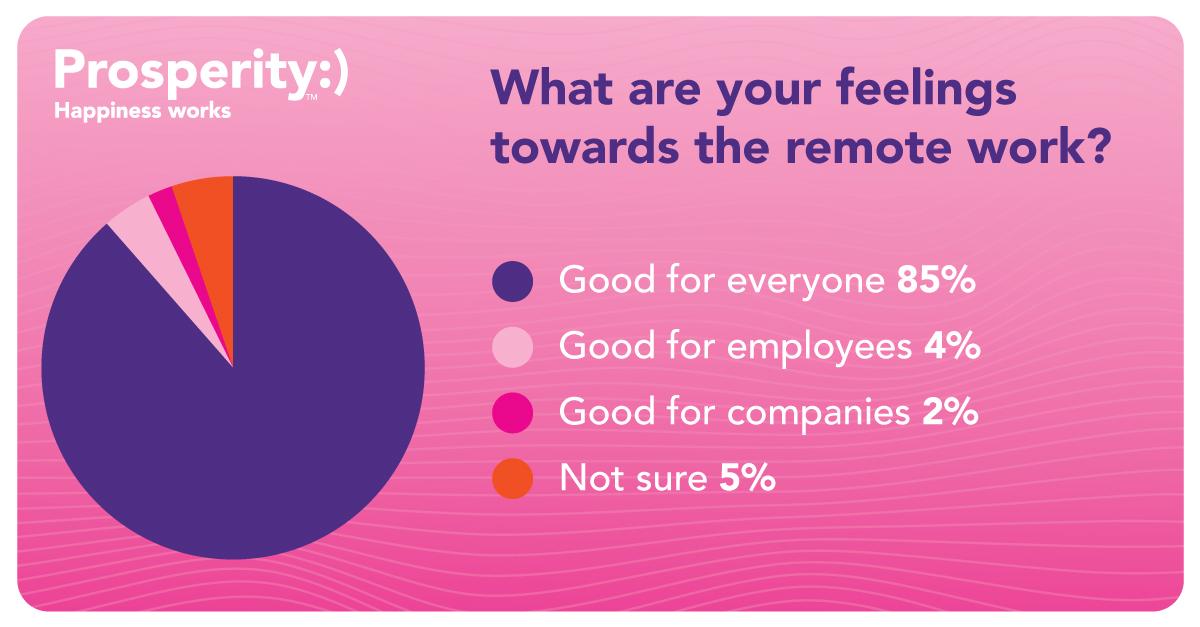 Responses to one of the questions posed in the conducted survey.
Takeaways
Overall, it appears that remote-first working is becoming a popular and viable option for both employees and companies. The COVID-19 pandemic has accelerated the trend of remote work, and many employees have come to prefer the flexibility and autonomy that working from home offers. Companies are also realising the benefits of remote work, such as increased productivity and cost savings on office space.
In conclusion, remote-first working is becoming a popular and viable option for both employees and companies. The Work-Life Balance Bill in Ireland is expected to further drive the adoption of remote-first working in the country, and with the data from our survey and the example of many well-known companies, it's clear that remote-first working will continue to gain popularity in the future. Furthermore, it is likely that the trend of remote work will continue to shape the way we work and the future of the workplace.
---
Contact Prosperity
If you have any comments and would like to get in touch, we are always open for feedback and having a chat!
To find out more about the remote-work survey and the salaries in the digital field, check out Prosperity's Salary Survey for 2023.