The Company: I'm the Managing Director of ZOO. I set ZOO up 10 years ago with Chris Preston (Creative Director) and Martin Byrne (Technical Director).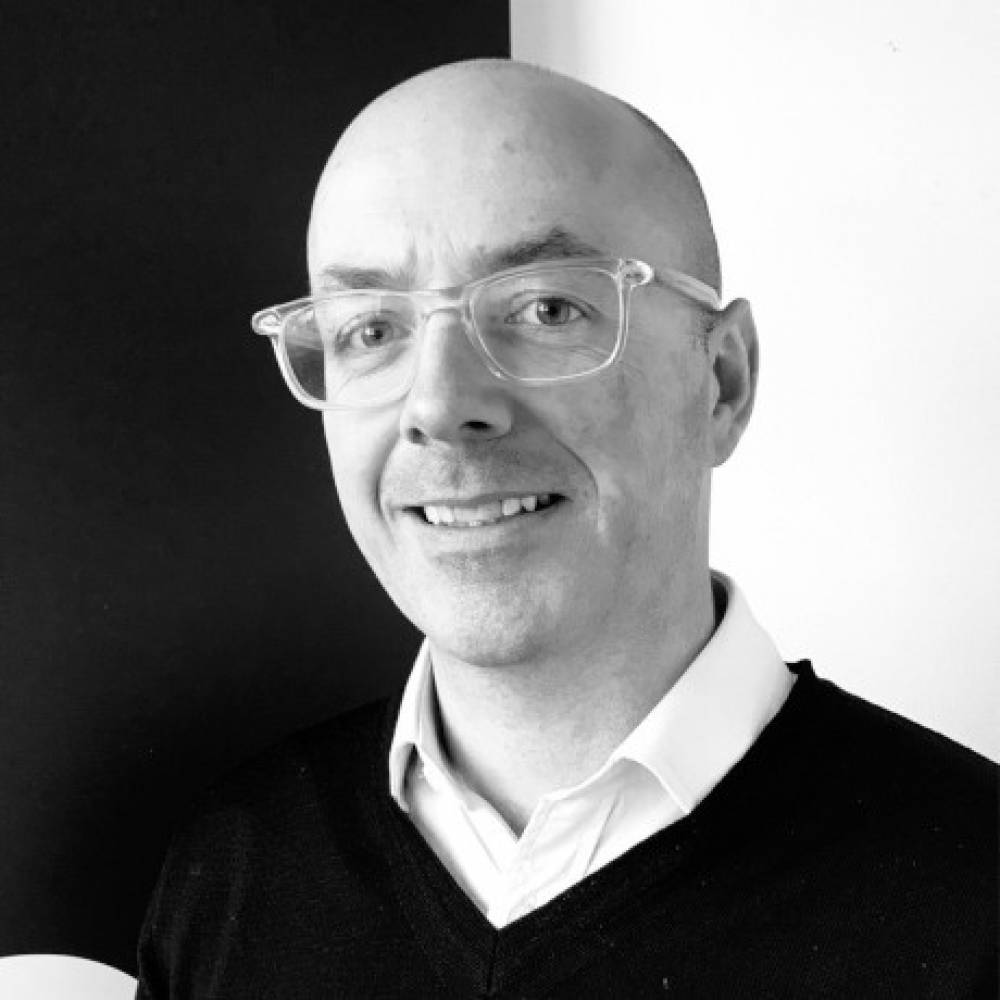 Colin Hetherington is the Founder and Managing Director of Zoo Digital
The Company: I'm the Managing Director of ZOO. I set ZOO up 10 years ago with Chris Preston (Creative Director) and Martin Byrne (Technical Director).
ZOO can best be described as a digital business experience agency. Simply put, we create digital experiences between a company and their customers to help them sell more.
This involves everything from creating a brand's user experience strategy, user interface design, through to creating the content and advertising that drives people to purchase more. And while digital is core to what we do, we also create print, outdoor, radio and video advertising. You can check out some of our work over at www.zoodigital.ie
We work with companies such as KBC, Bushmills Whiskey, Red Bull, The Abbey Theatre, Danone, LAYA and Glanbia.
Job Description: A typical day involves a mix of the following:
team meetings for project scheduling, briefings and progress updates
client meetings and calls
new business proposal preparation
ZOO business management (the really sexy stuff, like checking the finances, buying biscuits...)
Likes: The thing I like the most is the constant change.
From the variety of industries, we work with - in the morning I could be working on a financial services project and in the afternoon talking about whiskey – to the communications industry itself and learning the changes in customer behaviour or new technologies available, there is a requirement to learn constantly. I do love that challenge.
Career ladder: My career in digital advertising started back in 1999 in San Francisco. I started out as an account executive in an online agency called agency.com. At that time digital marketing was in its infancy. My role was trafficking and optimising campaigns and providing the team with daily reports on how our campaigns were performing. I loved the ability to change, update and monitor campaigns in real time and seeing how many sales we generated for the client.
I came home just before the dotcom bubble burst to complete an MBS in Ecommerce. I then spent 3 years at Pigsback.com as their Communications Manager. My role was to look after the interests of the site members.
From here I joined TBWA Dublin to set up the digital arm of their business which just happened to be agency.com the same company I worked for in San Francisco. This was in 2004 when digital in Ireland was only emerging.
Agency.com grew exponentially and in 2008 we left to set up ZOO. (Leaving an agency to set up another is a story in itself that's best told over a pint). Chris, Martin and I spotted an opportunity to create a new form of digital agency that combined consumer strategy, creative and technology. This structure seems pretty standard today but at this time there were digital marketing agencies and web development agencies. Our idea was to create a hybrid of both.
10 years on we're a team of 20 producing what I believe to be some of the best digital experiences in Ireland and beyond (but of course I would say that!).
Qualifications: I have a BCom and an MBS from UCD. It wasn't just degrees that I got from UCD. During my time there, I was very active in societies becoming auditor of the C&E Society. I organised everything from freakshows to club nights.
Working hours: I start around 8.30 (depending on how fast we get everyone out of the house and how the drop off to creche goes!) and finish up at 5.30pm.
While it is non-stop during those 9 hours (with not always time for lunch), it's really important to me not to bring work home, so I as a rule do not check emails outside of office hours. The team know that if something is urgent to call me and we'll handle it.
There's the odd time I work on the weekend with the aim to get ahead of myself but it's only really when the kids are asleep and I'm in the mood to do so.
Social media credentials: Less than you might think. I'm obviously on a lot of platforms for work but personally, I'd probably only really use Instagram with any serious regularity. Around 3 years ago I started a challenge to post a picture every day. As an exercise it forces you to find something interesting and different in the everyday. (www.instagram.com/colhetherington)
I've also set myself the goal to post to LinkedIn once a week some ZOO news which I also find a good challenge to gather my thoughts. https://www.linkedin.com/in/colinhetherington/
Career Strategy: My career strategy is quite simple – be interested, don't be a dick and work hard!
I love Mondays because ... I love Mondays because ... if I'm being honest, I don't love all Mondays. Whether you run your own company or work for someone else, Mondays can be a pain. The good news is I have far more good Mondays than bad ones because I get to work with a great team who are making a positive impact on our clients' business. I hope they don't read this, or they'll probably ask me for another rise.