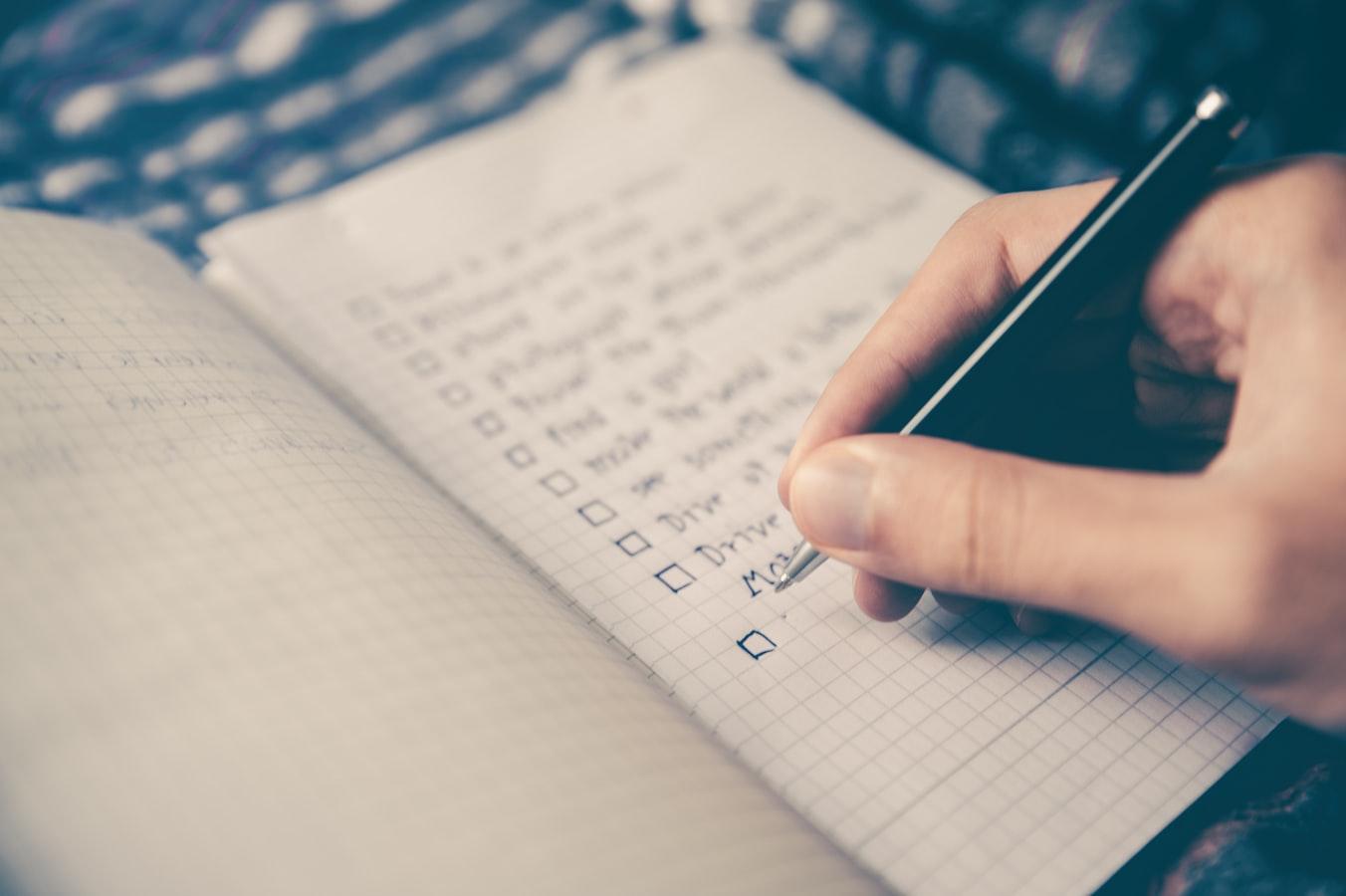 So, you got the interview . . . Now to convert that interview to another interview and ultimately a job offer : )
Preparation is key. We hear it so many times from clients – the interviewee didn't bother to prepare. By that: they hadn't completely familiarised themselves with the job description or they hadn't adequately researched the company (it is surprising the number of candidates who go for interviews barely knowing the first thing about the company they are interviewing at).
Research
So, research the role and the company and even the people you will be meeting with. The role: think of it from the interviewers' perspective; what is the company's need and how will this role address that need? Once you have a strong understanding and feeling for what they are trying to achieve with this role, you will be far better placed to present yourself as the answer to their needs.
The company: know the length of time in business, the principals, the products or the services. Know the growth trajectory. If possible, know the company's plans. Be aware of who the competitors are. By researching the company thoroughly, relevant questions will occur to you that will indicate your awareness to the interviewers; you will also be better informed as to whether this is a company you would be happy to work for.
The interviewers: Know who there are and what their functions in the company are. Look at their LinkedIn profiles.
The Interview
These days, you don't just get your hair done and dress well, you should also clean up your social presence. Before you embark on the interview process, it might be a good idea to use a social cleaning tool, for example, Social Sweepster, to do a Mister Wolf on your Social Media crime scenes.
Don't just tap the address into Maps on the morning of the interview; make sure you are absolutely aware of where the place of the interview is at, how long it will take you to get there (factoring in acts of God and any other eventuality that might delay you) and know the best route to take. Be there in plenty of time.
Whoever greets you when you arrive, be it reception staff or a personal assistant, an administrator, or the janitor, be highly courteous.
During the interview, be attentive to your body language; Start it off by shaking hands firmly (but not too firmly). Don't fold your arms. Listen and be attentive. When you are giving your answers, make eye contact.
In a general sense, be clear, positive and straight to the point. Prove your commercial acumen. Know your CV by heart and justify everything. Think ahead and anticipate questions. Tell a story about your CV, why you left or want to leave, where you'd like to go next, how you see yourself in 5 years (in a few sentences!). Prove you can bring concrete skills to the table, but also be honest on what you don't know and how fast you can learn. Give examples. Be yourself. Ask specific questions about the role, the strategy, the career perspectives. Show interest. Create a genuine relationship with your interviewers. And remember the three rules: 1/ listen, 2/ listen, 3/ listen.
The Interview Questions and Answers
Besides the usual "tell me about yourself" and "what are your strengths" questions, there are a few questions that are common to most interviews and it is important to provide strong answers to these questions.
Why do you want this role? This is one you should have already asked yourself, and if you can't satisfactorily answer this, you probably shouldn't be sitting there. Emphasise the enthusiasm (for the company, its mission statement, for the attributes of the role – i.e. human interaction, creativity, closeness to the decision-makers, the opportunity to work in for a company where initiative and results are rewarded).
What is your greatest professional achievement? Time to blow that trumpet and blow it loud! Take a structured approach to this answer. All good drama is written in 3 parts and your achievement(s) will be the same: Explain the challenge / the activity you engaged in to overcome it / the positive outcome. There is an acronym for this: PAR: Problem; Action; Result. This format is interesting to interviewers, and you should have at least 2 to 3 strong PAR anecdotes prepared when you are going to an interview, especially in light of a growing preference for competency-based questions. So, rather than: How do you handle the pressure?; an interviewer might ask: provide us with an example of a time when you found yourself working under a great deal of pressure and how you coped?
What do you consider your weakness(es)? Time to put that trumpet down : ) However, you can speak of that weakness more so in the past tense, and convert it to a positive by emphasising how you analysed the weakness and dealt with it. For example, My focus on a primary task occasionally suffers as I have found that I sometimes allow myself to be pulled in other directions. Having said that I have always maintained timelines while ensuring absolute quality. (And now you can reach for that trumpet again). I have been studying time management and I have been working hard to address that weakness, and I am now actually quite disciplined in batting away distractions.
Questions for them
When you were analysing the role and researching the company, questions will have occurred to you. Now is the time ask those questions. And don't be shy about it – remember, engaged and intelligent people ask questions.
You might ask:
If I am successful in this process, who would I be reporting to?
If I am successful in this process, how would advancement be structured?
If I am successful in this process, what are the opportunities for training and further development?
How would you define the company culture and working environment?
What are the company's goals?
(To the interviewer) What motivates you most about working for this company?
I very much enjoyed meeting with you today; can you please tell me what the next step in this process is?
And after the interview, contact your recruitment consultant and give them detailed feedback!
Some Sector-Specific Interview Advice
Marketing: Know the interviewer's market and products/services and who they are competing against. Know their current marketing profile/strategy. Prepare a report on how you used the same marketing channels and what results in you have attained. If a strategic/senior role, have a strong idea of what they might do better, and divide by both online and offline channels, and justify the use of each.
Performance marketing: Know your numbers. Know your KPIs and how you have been performing against them. Have your numbers for your CPCs and CPAs etc. And be highly informed on your conversions. Be clear on what channels you have been using and how they have been performing. Be clear on your target markets and your customer personas. Know your market and your competitors. Be clear on what types of A/B testing you have performed and the results. Know your tools. Be clear on your reporting and analytics environment. The more data-driven you come across the better.
Design: Make sure your design portfolio is up to date and features not only your best work but also a good selection of work that is required in the role – you can provide a tailor-made .pdf selection of most relevant work to support your application, no need to redo all the portfolio each time / make sure you are familiar with the requirements and that they are in line with your design skills and expectations – don't go for an in-house role with strict brand guidelines if your goal is to work on a lot of creative projects / prepare to talk about your design process and which parts of the work you do are your own, which are collaboration and what timeframes you worked to in the past /research existing work and be prepared to do a task.
Data: An important tip when going for a Data Analytics / Data Scientist role is to clearly understand what the Data is being used for? Is the role about Customer Data or is it about data regarding a product for company use? Understanding why the company uses the data is a key factor when going for an interview. For example, what impact will this role have on the commercial team? Also, as Data is becoming increasingly prevalent in its application, and is utilised more generally across companies, you need to understand if the role requires any reporting to non-technical people. If there is a visualization tool, you need to find out to what extent you need to know about this. In terms of language, be specific in your abilities. For example: clearly define in your CV at what level you're at in Python or Tableau. Very often, we find ourselves having to ask at what level a candidate is at in each skill. You might score your abilities: this is an exercise that can save the HR / Hiring Managers time and effort. This will also help in terms of additional training that you may need and clarify whether the company will be in the position to provide it.