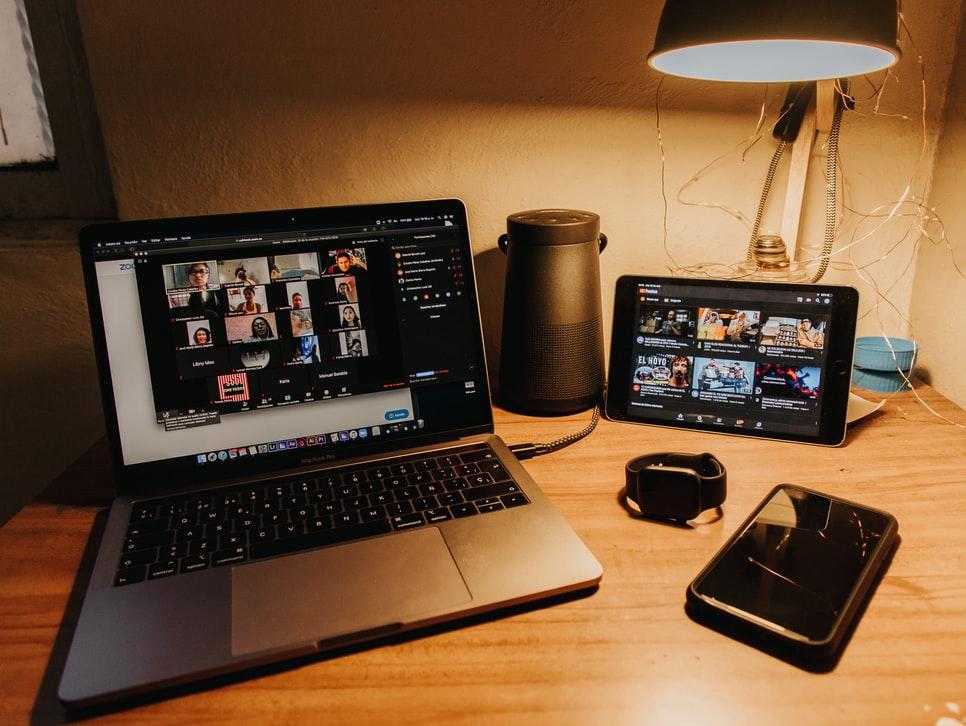 As a result of the Covid-19 pandemic, businesses are increasingly on the lookout for candidates with expertise in digital transformation, ecommerce and supply chain management.
At the start of the pandemic, employers were crying out for the likes of communications associates and project managers, according to research from Glassdoor. But in a post-Covid 19 jobs market, what new roles will be in demand? Here are the jobs we expect to appear in more companies in months to come.
1. Digital workspace specialist
A tech company recently contacted Prosperity's French office looking for a digital workspace specialist. This role is responsible for ensuring all technology is collaborative and integrated so that staff can productively work from home.
When lockdown ends, remote work won't return to pre-Covid 19 levels. In the short-term, property consultants CBRE predict that office occupancy will be down 50% until a year after lockdowns are lifted. But many companies will increase their remote workforce for the long-term. According to a recent Gartner survey, three-quarters of CFOs plan to shift at least 5% of staff to remote positions permanently.
So digital workspace specialists are likely to be in high demand for years to come. Duties for the role include implementing and promoting new digital tools, as well as managing relationships with technology partners.
2. Covid-19 compliance officer
For the foreseeable future, many offices and workplaces will be hiring compliance officers to protect employees and ensure adherence to government guidelines.
In Ireland, construction firms must have a compliance officer on-site in order to reopen. As other industries return to work, Covid-19 compliance officers will also appear in offices and other shared workspaces. The Association of Compliance Officers Ireland recommends all workplaces should have one to implement protocols and liaise with the health authorities.
3. Training coordinators
Training and development coordinators are responsible for:
Conducting a skills gap analysis
Identifying training needs
Organising workforce training and upskilling
Covid-19 has changed the way we shop, eat and travel. As businesses adjust to this new behaviour, certain skills are in high demand while others are no longer critical. For this reason, workplaces will have to retrain staff in certain areas.
Retailers moving online have to provide ecommerce education. While some banks are already training employees to be more empathetic as they help distressed customers move to digital products and services over the phone.
4. Special projects managers
Special project managers help organise and execute projects which fall outside of a company's usual activities. They jump from project to project taking ownership and backing up teams to ensure every assignment makes it over the line.
Pre-Covid 19, this role was popping up in fast-moving tech and SaaS companies. As businesses adapt post-pandemic, they'll need more flexible and agile cross-department staff to react to changes.
The responsibilities of this role varies by industry, organisation and project. But many of these managers will be required to work virtually across different time zones, teams and tasks.
Special project marketers and content writers are also likely to appear as post-Covid 19 jobs too.
5. Ecommerce project managers
Here at Prosperity, we've been talking about skills shortages and salary hikes in the ecommerce sector for quite some time now. Post Covid-19, these expertise will be in even higher demand.
As companies concentrate on making their online presence felt, they will hire ecommerce project managers to oversee and execute digital projects. Many traditional retailers are expected to fill various ecommerce roles, but the increase in project managers will be particularly significant as Enterprise Ireland grants can be used to cover the salaries of staff in this role.
6. RTW coordinator
In Australia, all businesses with more than 30 employees must have a return to work coordinator to support staff after an injury or illness. We envisage this type of role will emerge throughout European workplaces post-Covid 19.
PwC recommends setting up a return to work taskforce to design and facilitate a return to the office. Those in charge will have a lot to consider, including:
Nurturing a new culture
Changing management style
Assessing workers' attitudes
Employee wellbeing will be at the heart of those assisting the return to work and responsibilities may very well fall to those in charge of workplace wellness. The pandemic is putting pressure on employee childcare and finances, so this role will involve the promotion of wellness programmes.
Ask Prosperity for advice
If you're unsure how to deal with opening the office, managing digital workspaces or taking your business online, contact Prosperity. Our expert team would be delighted to share their industry insights with you.