Any professional job requires you to set new, ambitious goals constantly, but in the digital industry, where everything appears to change every six months, this is especially true. These objectives must always be kept in mind if you want to stay motivated and keep learning, whether that means continuing your education, picking up new technical skills, learning other languages, or switching jobs when you cease to make progress. Skilled employees are in great demand in a field like technology, but if they do not evolve with the times, they face the risk of being soon rendered obsolete.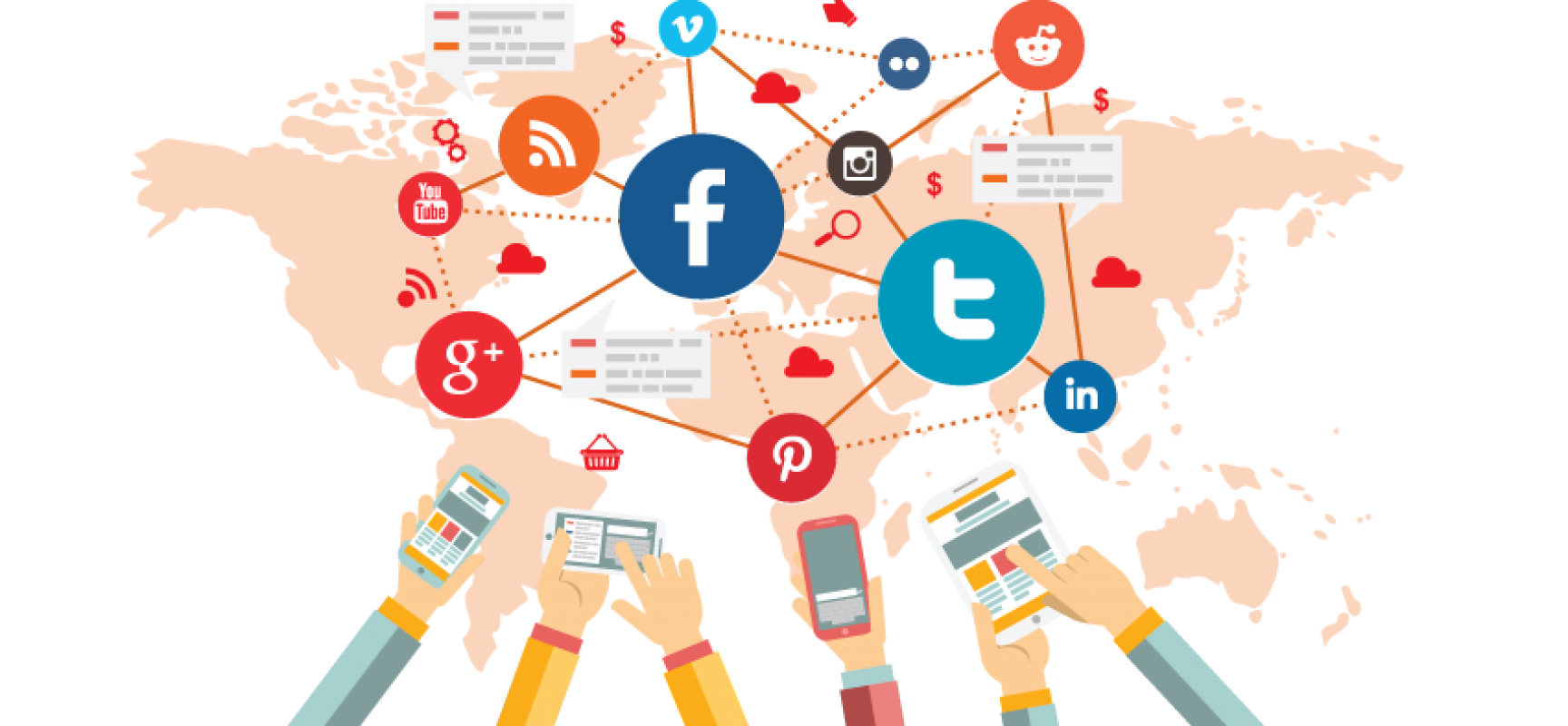 There is a myriad of platforms available in the digital realm. Both the platforms themselves, as well as what they offer enable its users to continuously acquire new digital skills. Source: iTrends.
Why it is important to set new job challenges for yourself?
A job challenge is a goal that is typically difficult to reach, something that is complex and will typically take more effort on your side. The ability to do something significant for your profession at the conclusion of a challenge helps you stay motivated.
Challenges can vary between different people – they could be working for a specific company in the upcoming future, expanding your network, completing a professional course every quarter, learning more about your specialty, having more responsibility, being more organized or productive, learning new languages, communicating better, making better presentations, and so on. The goals do not have to be the same for everyone – everything depends on your personal goals, as well as profession.
On a strategic level, the difficulties will help us accomplish a goal that we should be certain of in advance. Although each individual has their own unique goals, in general we may divide them into three basic objectives:
Improvement of salary conditions. A goal that many individuals, if not almost all of them, have in mind. To increase your earning potential, it is likely that you will need to acquire a new skill, increase your productivity, pick up a new language, or do something else that will make you more valuable to your company and enable you to aim for a better income. A classic example would be to obtain a master's degree, in result providing you with more expertise to implement into your responsibilities on a daily basis.
Improve your well-being in the professional setting. The need of maintaining a healthy work-life balance and being successful in both these areas is often discussed, particularly in the post-pandemic age. This may entail switching sectors, working fewer hours or even fewer days, acquiring job flexibility, or discovering a new line of work on the professional front. Generally speaking, improvement of well-being at work entails finding solution that will make employees happier throughout their working hours. For example, in the post-covid reality, digital professionals are seeking jobs where they have the flexibility to work where they prefer, whether in the office or from home. This kind of flexibility regarding remote working conditions is highly valued and is likely to result heightened productivity.
Feeling fulfilled at work. This third goal is often a common, but rarely achieved aspiration. One can feel fulfilled (or not) for many reasons, however, in principle, the feeling of fulfilment at work mostly comes from believing in the same values that the employer implements into their company culture. As an example, one is likely to feel accomplished and happy in their professional environment if they work for a company they admire, whether that is for the brand, its impact on the sector or the world, or even all these factors.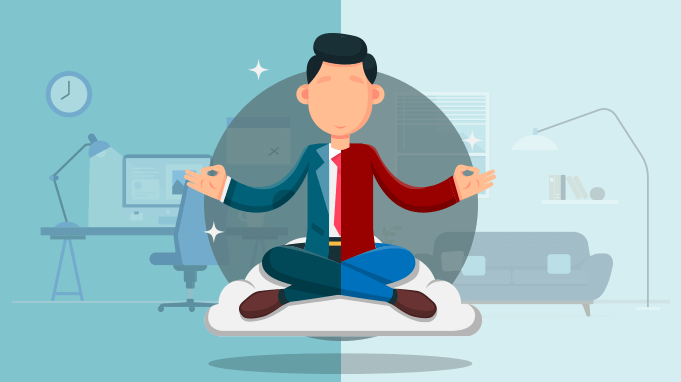 Employees who can give their well-being equal priority as their responsiblities, are clearly happier, which in result positively affects their performance. Source: Vantage Circle.
How to achieve your work challenges
In order to set new challenges, it is essential to to keep in mind the following guidelines:
The new challenges must be attainable; difficult to achieve, but possible.
The challenges must be well-defined. Your objectives should be specific, as it is significantly harder to achieve something generic and not entirely clear. For example, it is better not to set a challenge that consists of improving professional skills, but to refer to improving a singular specific skill (e.g., learning to speak in public, getting acquainted with a coding language, familiarizing oneself with a software platform). In short, it must be measurable.
It is also essential that the challenge has a specific date to achieve it, so that you can establish the actions to be taken to reach that goal by its deadline.
Challenges that will always help you achieve your professional goals
Learning a new language
At times, being bi, or even multilingual is more important than having specific technical skills. In the widely connected world that we live in, many companies operate on an international basis, which directly translates into projects being conducted in multiple languages. In the digital sector, English is the most used language, however, mastering another one can only help you progress in your career. If you do not know which one would suit your interest best, find out which markets your firm operates in or what types of foreign clients are the most valuable.
Developing digital skills
Any current employee is aware that developing digital skills requires knowledge of more than just using a computer; it also requires understanding of the Internet, social networks, particular applications like those that operate in the cloud or those related to videoconferencing. This is true for every industry, but in the digital space, the fundamentals are based in SEO, UX Design, PPC, HTML and CSS. Moreover, there is several platforms that are valuable to know regardless of the specific position within the sector (HubSpot, SEMrush, Google Suite, Hootsuite, Klaviyo, Salesforce).
Improving time management and productivity
We all have 24 hours a day, however, within these, some people manage to complete their tasks, and some fail to do so. The reason for that lies in organization and time management skills, which are crucial for achieving the heights of productivity. In a well-known book ¨The 7 Habits of Highly Effective People¨, Stephen R. Covey established ¨putting first things first¨ as one of the most important principles of efficiency. In order to spend time to what is significant and enables you to meet the assumed challenge, you must set a limit on the less important activities.
Strentghening soft skills
The acquisition of soft skills may be a fresh, worthwhile professional challenge. In addition to technical expertise, corporate recruiters seek candidates with traits like creativity, communication, leadership, adaptability to change, problem-solving abilities, emotional intelligence, and stress management.
Your ability to stay motivated at work depends not just on the organization you work for but also on your ability to create fresh goals for yourself as your career progresses. Motivated employees create positive work environments, so businesses actively seek them out and promote their hiring.
Conclusion
At times it might be difficult to stay motivated at work, but you can do it by setting manageable goals and tackling helpful challenges. What will motivate you to get out of bed every morning with renewed vigor and energy is having an achievable objective that moves you toward an aspirational end goal.
If one of your challenges is finding a new professional challenge, register on our website at Prosperity. We collaborate with Ireland´s top employers to identify the most talented candidates. You can go through our employment board to discover whether offers match your qualifications – we cannot wait to meet you!