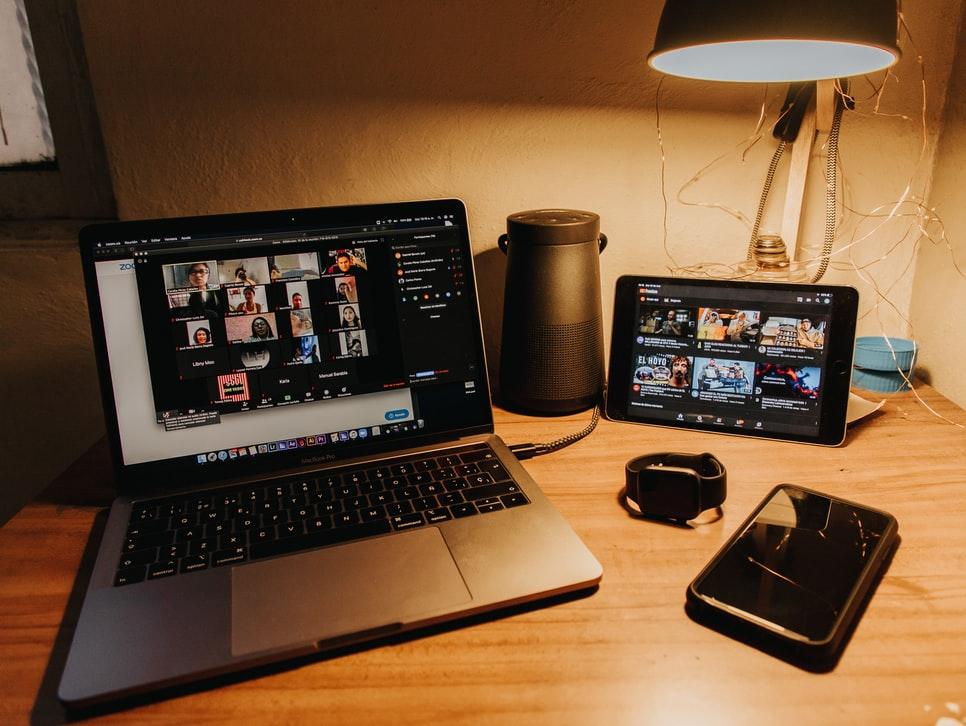 During a crisis, employers may tend to let their focus on staff drop as they deal with other urgent matters. However, focusing on employee well-being, team motivation and driving a positive atmosphere within your business is more important now than ever. Keeping these things in mind will enable quicker recovery, increase employee retention and, ultimately, help your business survive.
Why team motivation should always be a priority
One workplace study found that prioritising employees is linked to higher productivity. The report by management consulting company Gallup stated: "In a company that supports employees' wellbeing and engagement, workers are more likely to be thriving overall, which helps boost their individual, team and organizational performance."
Whatever situation your company is currently in, boosting productivity will always be of benefit. So looking after and motivating your team is directly linked to looking after your business.
How to improve team motivation
In uncertain times, it may be necessary to adjust your approach to team motivation. Here are some tips to keep in mind.
1. Communication is key
Clear communication is always important. But during uncertain times when employees may be worried about job security, paying bills or the future viability of their company, it is paramount.
Information should flow both ways. Be open about your company's current situation and let everyone know what steps are being taken to reduce risks. Then, listen to employee feedback and ideas. Encouraging involvement at every level will motivate employees more than leaving them in the dark ever would.
2. Set new goals
As developments take place, let employees know what their new priorities are and what is expected of them.
In times of change, marketing strategies and business plans may well end up in the bin. So communicate your new vision and short-term targets as soon as you can. Whether you're taking a traditional business online or setting up new services to suit the current climate, set trackable milestones which are challenging but realistic.
Giving employees a new purpose will drive productivity, team motivation and each individual's sense of accomplishment.
3. Nurture company culture
Whether your team is working remotely or has been reduced to a skeleton crew, you should continue to promote your company values wherever possible.
You probably considered each employee's fit with your team when hiring them, so this is the time to reap the rewards of these choices. Encouraging teamwork is a great way to increase energy, drive motivation and buoy team spirit in uncertain times. Thanks to a psychological phenomenon called the Köhler effect, people working within a group tend to work harder. While increased interactions will also boost happiness and reduce isolation among team members, which is particularly important in a remote working environment.
4. Offer development opportunities
Empowering employees to develop their skills is a great way to dissipate boredom, boost motivation and improve your business at the same time.
In a precarious economic climate, it doesn't necessarily require much investment either. Online training options offer great value, while mentoring or shadowing programs won't cost anything.
You can also help employees develop their CV by simply assigning them new tasks or projects based on their current skill set. Alternatively, you could allow them to pursue their own ideas. A new challenge can boost both satisfaction and drive, while the Gallup study mentioned above confirms that employees are more motivated when their individual strengths are put to good use.
5. Recognise good work
When a person, team or department is doing great work in response to a crisis, make sure to give them the praise they deserve. This will provide the team motivation needed to continually perform to an outstanding standard.
If possible, reward your team. If your company's current situation won't allow for a financial incentive, consider increased responsibility, independence, an afternoon off or some thank-you cards.
Always inspire happiness
Knowing how to improve team motivation during a crisis can take you through the tough times and build a stronger, more tight-knit team to help your future growth. Besides, workplace wellness, company culture and team spirit shouldn't be optional, they should be at the heart of your business. With just 13% of Ireland's workforce engaged in their work, inspiring your team should be a priority in the best and worst of times.
Whether you're looking to attract or retain talent right now, contact Prosperity Recruitment. Our recruitment specialists are happy to provide their expert advice.