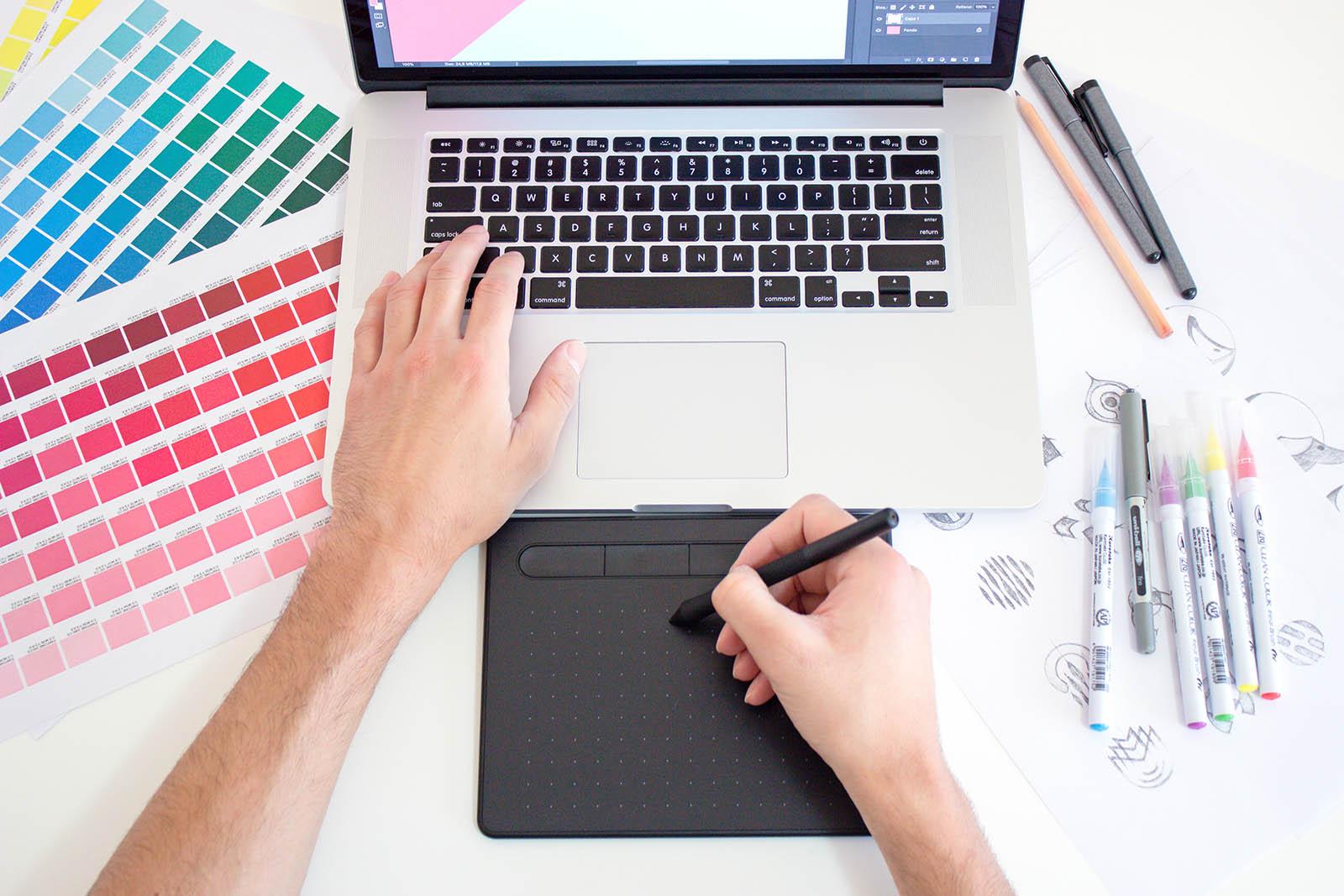 Landing your dream design job: What to put on your CV
With Ireland nearing full employment, experienced designers of all types are in high demand. If you're a designer, there's never been a better time to find a role that fits you just right.
Perhaps, you're a hybrid designer who wants to move into a more specialised role. Or perhaps, you work for a long-established company and want to try your hand at moulding a startup. Or maybe, you're simply looking for a better-paid role. (If so, check out the design section of our most recent salary survey ).
At Prosperity, we want to help job hunters find roles they love. Whether you're looking for a position in UX/UI or a graphic design job, here's some advice to help you upgrade your CV and land your dream design job:
The ingredients of a good designer CV
1.Effective design:
A designer CV should be eye-catching. It will look suspicious if you send out a badly crafted CV, but don't be tempted to go over the top either.
Keep it simple. Think of your end-user; hiring managers and recruiters are usually pressed for time and look at dozens of CVs every day. So, make your CV easy to read and navigate. Try to only include relevant content.
If you want to demonstrate a graphic solution, create two columns to add space on the page. Also consider incorporating some colour to help headings stand out, while also adding an element of creativity and memorability.
2.Your skillset:
At the top of your CV, highlight your skills. If they match the role's requirements, it will catch the hiring manager's attention.
Feature your strongest abilities and, if possible, mention the skills you have which match the job or company you're applying to. Next, move on to your relevant experience and showcase how you have used your skills in past roles and client projects.
3.Communicating your personality:
Once you've laid out your technical know-how, show off your personality. This can indicate to hiring managers whether or not you're a good fit with the team. At Prosperity, we believe fit and talent are as vital as technical skills.
We often advise companies who are hiring a UX designer to ask about teamwork, self-awareness and soft skills during interviews. Earlier this year, LinkedIn research revealed that creativity, persuasion, collaboration, adaptability and time management are the most in-demand soft skills. Can you include any of these on your CV?
Avoid business jargon and don't be afraid to use 'I' when writing your CV. If you have an interest related to what you do - whether it's blogging, gaming or voluntary design work - include it.
You should also think carefully about how to describe yourself. People often want their CV to stand out but define themselves in generic terms. Instead, be brave, bold and honest. The more personality you convey, the more likely you'll hear from an ideal employer.
Demonstrate your expertise with a portfolio
If you discuss a project in your designer CV, link to it. You should also put together a PDF of work catered to the company you're applying to. While online portfolios are great, a shorter PDF with 3-5 examples will ensure hiring managers see your most relevant work.
Include your favourite project, a challenging project and some examples relevant to the design job you're applying for.
Demonstrate a design problem and how you solved it, as well as establishing how you work and interact with teammates. Our advice for UX and UI job seekers is to demonstrate how they work towards business goals.
Ready for a new design job?
Check out our current design jobs now or email our UI, UX and design specialist for assistance.