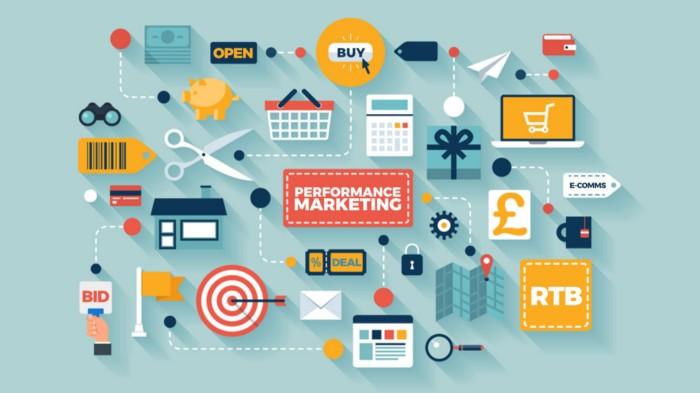 When it comes to understanding how people buy products and services on the Web, few tools are able to hold a candle to the effectiveness of performance marketing.
Don't take my word for it. The State of Advertising online survey carried out by the World Federation of Advertisers in early June got responses from over 70 companies globally, who collectively spend an annual $115 billion on media and marketing activities.
And that survey found that 30 per cent of respondents said that over the last five years the effectiveness of performance marketing has risen "dramatically".
In other words, actions taken by the targeted audience literally speak louder than words alone.
But in an ever-changing digital landscape, how is this marketing tool likely to survive and thrive over the coming years?
For instance, what of the conflict between what some in the industry see as the competing disciplines of performance marketing and creativity?
Marketers from top companies told a roundtable organised by advertising bible Campaign at the Cannes Lions Festival this month that so-called quick-hit marketing tactics such as performance marketing and long-term brand building can co-exist peacefully, despite the naysayers.
They said that even though many marketers were feeling pressure to get results for their clients right now, that focus was not adversely impacting the "longer sell".
"Short-term growth is actually the enabler of long-term value," said Patrick Stal, head of marketing EMEA at Uber. "The truth of the matter is, if we don't grow today then we won't have the platform we'll need to grow tomorrow."
And at another Campaign panel discussion during Cannes Lions, Mike Parker, global president of media company iCrossing, said that balancing creativity with performance marketing was not a zero-sum game.
He said: "There is this idea in the industry about a choice of brand building versus performance driving, but the two have to work in concert.
"When clients start to pull back on investing in their brand health we see how quickly performance metrics begin to deteriorate. If you are doing fantastic creative work from a brand perspective that actually creates tremendous efficiency in your conversion programme."
Or as Anna Mushikhina, head of digital at L'Oreal Paris, told the same audience: "If you don't create a story and desire for the product you are producing you will have no consumer willing to convert. They [performance marketing and creativity] come together and without one the other doesn't exist."
And while there may be less scope for storytelling or creative excellence in performance marketing than say content marketing, for instance, it's crucial to constantly do multiple iterations to test different copy.
When it comes to testing the effects of a more creative ad, these incremental benefits will add up over time.
As Sarfaraz Khimani, Co-CEO of performance marketing experts Performics India, told Exchange4media.com: "Axis ASAP is an instant savings account that can be opened by anybody in a matter of just a few clicks. We took a bold and novel approach of advertising only on digital media against competitors who had an intense focus on other avenues like television, sponsored events, and known celebrities.
"We combined the power of machine learning with creative personalisation to implement what is called 'dynamic creative optimization'.
"Here, we provided several options of text copy, images and call to actions to the algorithm, which churned out dozens of unique combinations and served each individual with the combination that would resonate the best with them.
"Our strategies helped us to get one million accounts opened in a record eight months at 2.5X efficiencies over benchmarks."
Finally, some experts believe performance marketing must find an 'afterlife' for itself once the initial result is achieved from the advertiser's point of view.
In other words, performance marketers should be trying to build up an audience so they keep coming back to that particular advertiser's site.
Otherwise they'll be like the person who is given a fish vs. the one who is taught how to make a catch, thereby guaranteeing a stream of scarce resources (…if you'll pardon the pun).