Blog
18th Jun 2020
Read time 2 mins
How digital companies are promoting employee wellbeing during Covid-19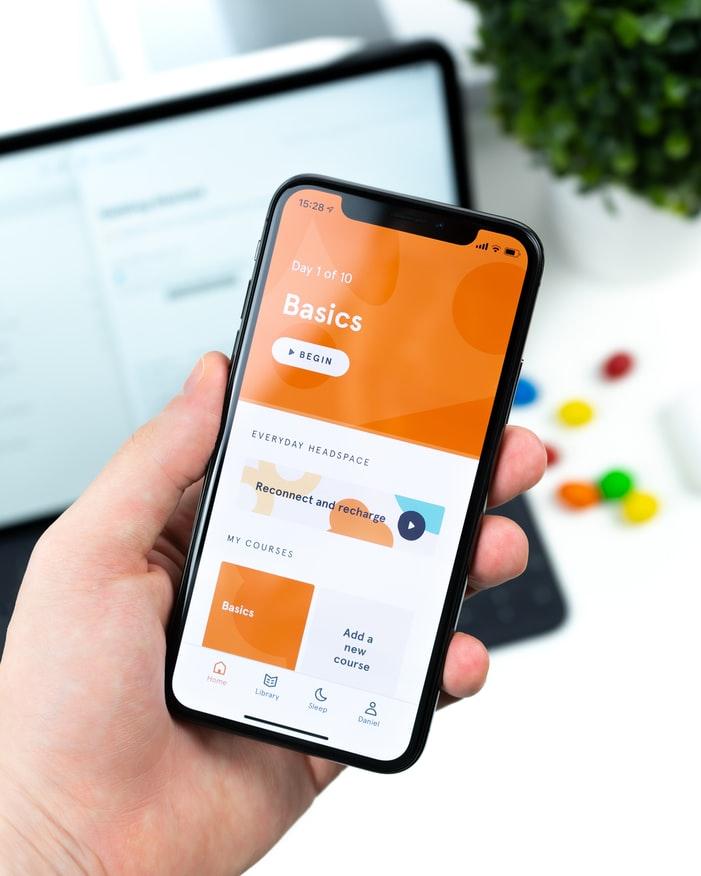 In recent years, there's been a trend toward workplace wellness programmes because the evidence shows that they improve employee health - while also reducing long-term costs for employers.
But during the Covid-19 crisis, the wellbeing of many employees has been strained. Factors such as illness, childcare issues and economic uncertainty have put pressure on many. Unfortunately, many wellness programmes aren't fit for purpose in the current circumstances.
The strain on employers is also enormous. But even if money is tight, some small changes can boost morale, productivity, motivation and have long-term health benefits.
Covid-19 has changed the type of support employees need, as well as what can be provided. Luckily, a plethora of remote resources and virtual programmes are coming to the fore, which will be helpful over the coming months.
Many of these online options are relatively inexpensive. They allow employers to reimagine and pivot their employee wellbeing initiatives. For example, by providing online workouts, rather than gym memberships and sending remote workers meal kits, instead of buying them lunch.
Here's what some companies in the digital sector are doing to boost employee wellbeing, particularly for those working from home.
Encouraging social interactions
There's a reason Houseparty is Ireland's most popular app during lockdown. People around the country miss their social life! Some employees could be feeling isolated and others will be struggling to blow off steam.
Promoting social wellness can benefit wellbeing, but it also maintains good communication and interaction among your employees. To facilitate this, the employee experience team at Indeed have been hosting virtual happy hours. In April, the company's staff in Dublin even got to enjoy a live streamed concert from Gavin James as part of the event.
https://twitter.com/InsideIndeed/status/1247196558078152705
Maximising flexibility
Promoting wellbeing doesn't have to be complicated. Indeed employees also received a day off in May to look after their wellbeing in whatever way they saw fit.
Other digital employers have gone even further. Dropbox has extended the use of flexible working and flexible leave policies during the current crisis. Their staff in Dublin, and beyond, can build their own work routine, allowing them to take care of their personal responsibilities too.
Research shows that employees who can balance their professional and personal responsibilities are more productive, less stressed and have better wellbeing overall. So Dropbox is likely to benefit from its current approach.
Prioritising mental health
Digital giants like HubSpot - one of the tech companies looking to hire in 2020 - already provided staff with 24-hour mental health support over the phone, email, chat and video. But other companies are catching up by introducing meditation and mental health apps.
According to one study, meditation and mindfulness makes people more social and willing to help each other - something which is very important for workplaces right now.
Mental wellness apps have seen a spike in usage during lockdown. In Ireland, Headspace is the most popular. Workplaces like the NHS and Tesco are using this, alongside Irish app SilverCloud to offer a variety of mental health and wellbeing services online.
Accenture managed to reshape its employee healthcare plan in just a few weeks and it's very much focused on staying connected. The company suggests running video sessions with multiple colleagues to help support their safety and wellbeing. It is also holding listening sessions to figure out how they can tailor their employee wellbeing initiatives to suit the current situation.
Working it out
At Microsoft, most of its employee wellbeing programme has moved online. From nutritionists to financial planning supports, staff have access to the same resources at home as they would in an office.
A range of virtual fitness classes also take place each day to promote physical health, as well as social interactions.
Contact Prosperity for advice
Promoting employee wellbeing is a key way to attract and retain great tech talent. Want advice on how to support your staff through Covid-19? Contact Prosperity today. Our expert team would be delighted to share their industry insights with you.
50/50 Strip
We have developed a vast number of connections and networks in the Irish and International digital arenas, and we believe that it is our experience aligned with our highly consultative approach that makes us such a consistently effective recruitment partner.