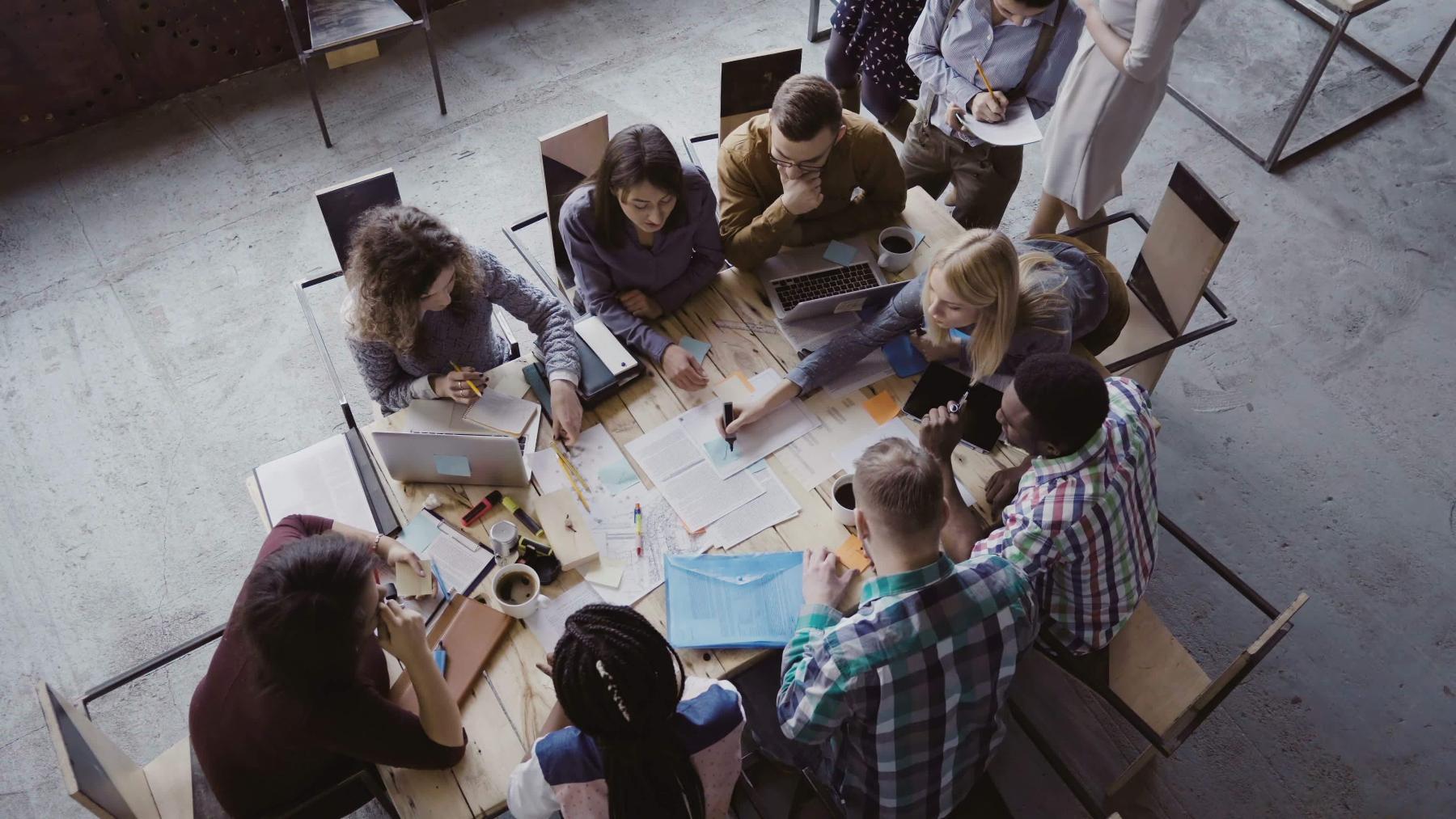 Digital marketing has always been an important tool to promote products, businesses and services, but in the past five years years it has become essential for business, regardless of their size. A coherent, attractive, and trustworthy presence on the internet is now a basic expectation, and a business's sales will often depend on the breadth and/or the sophistication of their marketing efforts and platforms.
With the overwhelming growth of digital marketing in the recent past, companies are competing to market their products and services with new strategies, driving the creation of thousands of new jobs in Europe. In addition to talking about the paths you can take to become a marketer, we'll also discuss the major trends that are going to have an impact in the coming years to help you decide your specialism.
As such, this post is for anyone considering a career in digital marketing, whether straight out of uni, on a career pivot, or wanting to specialise in a particular area. Regardless of experience or sector, digital marketing allows you to broaden your skillset, gain project management experience, and deepen your specialism.
Marketing Career Paths to Consider in 2022
All-Rounder/Generalist Marketer
Many digital marketers come to their profession from another discipline as it tends to offer a more solid career growth path with a good return on training and work investment. At the beginning, attitude is everything, as people starting out in their marketing careers need to learn a broad selection of interconnected techniques to understand how marketing works as a whole.
SMEs tend to prefer marketing generalists that can cover a lot of the main bases, such as SEO, PPC, content and email marketing. This set of skills can then often be expanded to include modest eCommerce and social media campaigns. This broad set of skills is very valuable to an SME and is the ideal choice for someone at the beginning of their marketing journey looking to lay the foundation for a more specialist or managerial position further down the line.
A generalist can also become a manager in time, as these broad skills are needed to manage teams of specialists in bigger structures, or for SMEs and startups with high growth.
Marketing Specialists: Platform, SEO, PPC
Marketers with hard skills and experience with a particular platform or discipline are in very high demand at the moment will – whether that's Google or Amazon Ads specialist, social media professional or UX/UI strategists, both agencies and in-house marketing departments are investing in dedicated teams of experts.
Many generalist marketers choose to concentrate on a particular area that suits their skill set – more analytical marketers might go into technical SEO, eCommerce or PPC, whereas more visual people might be more attracted by social media, video marketing or UX/UI design.
These specialists are often self-taught and have been able to leverage their newly acquired skills in their jobs, leading them to command higher salaries (either in their current company or elsewhere) and take on more managerial roles. We've seen increases in these roles of over 10%!
Marketing Management Roles
As marketing teams grew quickly in 2021, brands needed to build out the team structure to manage the new staff, driving demand for candidates with relevant people and project experience.
In many marketing departments and agencies, ambitious team members with good knowledge of the company received promotions as they transferred to a more managerial role to help scale up the company.
Where there was an existing marketing team, the additional specialists drove a demand for candidates with high levels of people management skills without the need for the deep expertise of the marketing techniques. Growing roles in management for marketers in the digital scene are, Digital Marketing Team Lead, Digital Marketing Manager, Head Of Digital or CMO (Chief Marketing Officer) to name a few.
In additional, as companies took on more ambitious work, the demand for specialists with project management and strategy grew, and competent candidates with good portfolios and demonstrable experience often able to pick and choose where they wanted to work.
Regardless of a Digital Marketing Manager's niche, their responsibilities have adapted to business needs, and extend not only strategy, people, and project management, but also to cover business development, lead generation and trend forecasting. This high-level experience makes them even more valuable both to their company and other prospective employers.
What do Digital Marketers Earn?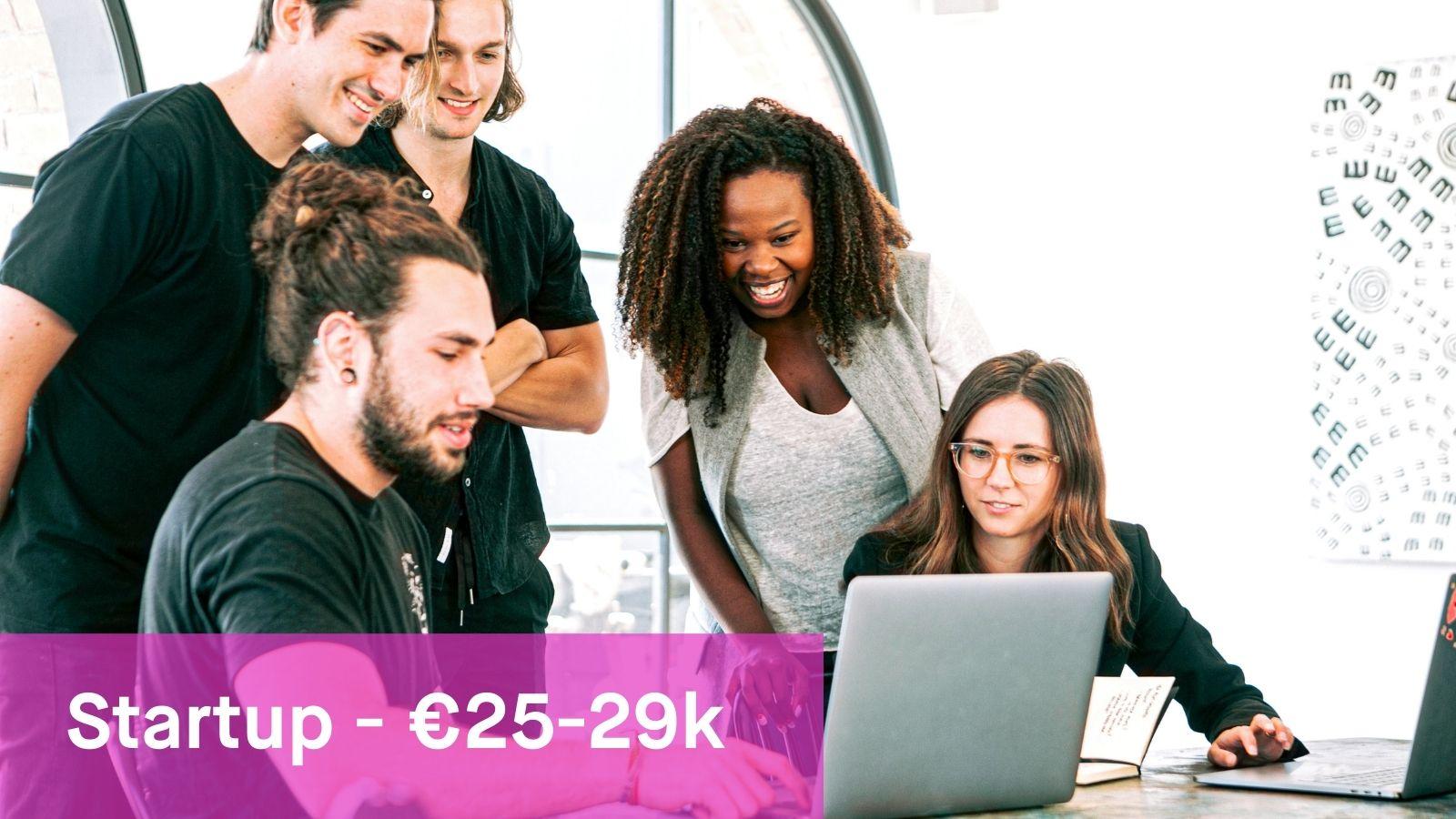 Startups
Startups provide early-career digital marketers with an unrivalled chance to gain experience and upskill across the board, as well as to take responsibility for omnichannel campaigns from the the-go. Rather than the deep experience or hard skills more established companies might be looking for, startups often prioritise candidates with the soft skills, culture match and motivation to fit into the team.
The downside is that salaries in startups tend to be lower than in more consolidated companies with more regular revenue and offer perks as part of their package. However, startups offer a fast learning curve and CV-transforming experience for people starting out or changing career.
A digital marketer in a startup in Ireland is likely to earn around €25-29K initially, but if the company takes off and you're promoted to lead a team or choose to specialise, this number can skyrocket.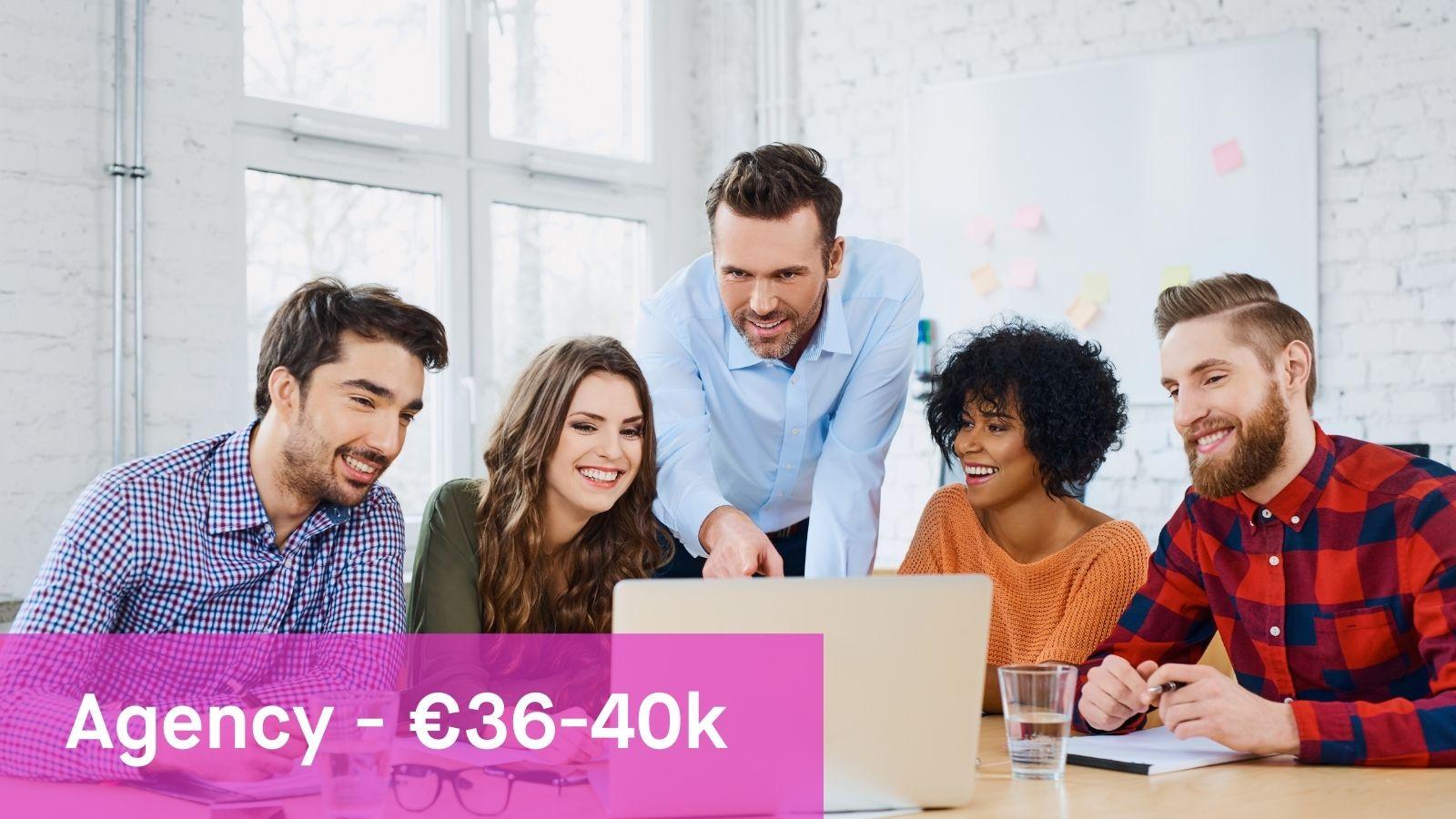 Digital Marketing Agencies
Digital marketers can really consolidate their experience and specialize in agencies, as the workload often means that an entire team is working on a campaign on the different areas; platform specialists, SEO and PPC experts, creative and content professionals.
This allows marketers with some experience to have a deep dive into their chosen speciality and often acquire more project and team management experience within a more financially and structurally stable company. Although progression may be slower than in a startup, there are likely to be more formal training opportunities.

Tech Big Players
Google taking up residence in Dublin had an incredible effect on the Irish marketing sector – not only did these companies want hard skills and experience, but they expected creativity, culture, and teamwork to drive incredible impactful, minimalist yet instantly recognizable digital campaigns.
The bigger tech companies have a focus on work culture, high expectations, competition, and innovation, expecting the very best from their talented staff to keep their brand ahead of the pack at the forefront of digital marketing.
Experienced digital marketers working for the big five tech companies in Ireland command excellent salaries, with marketing manager pay reaching €65-70k, often with stock options and bonuses on top.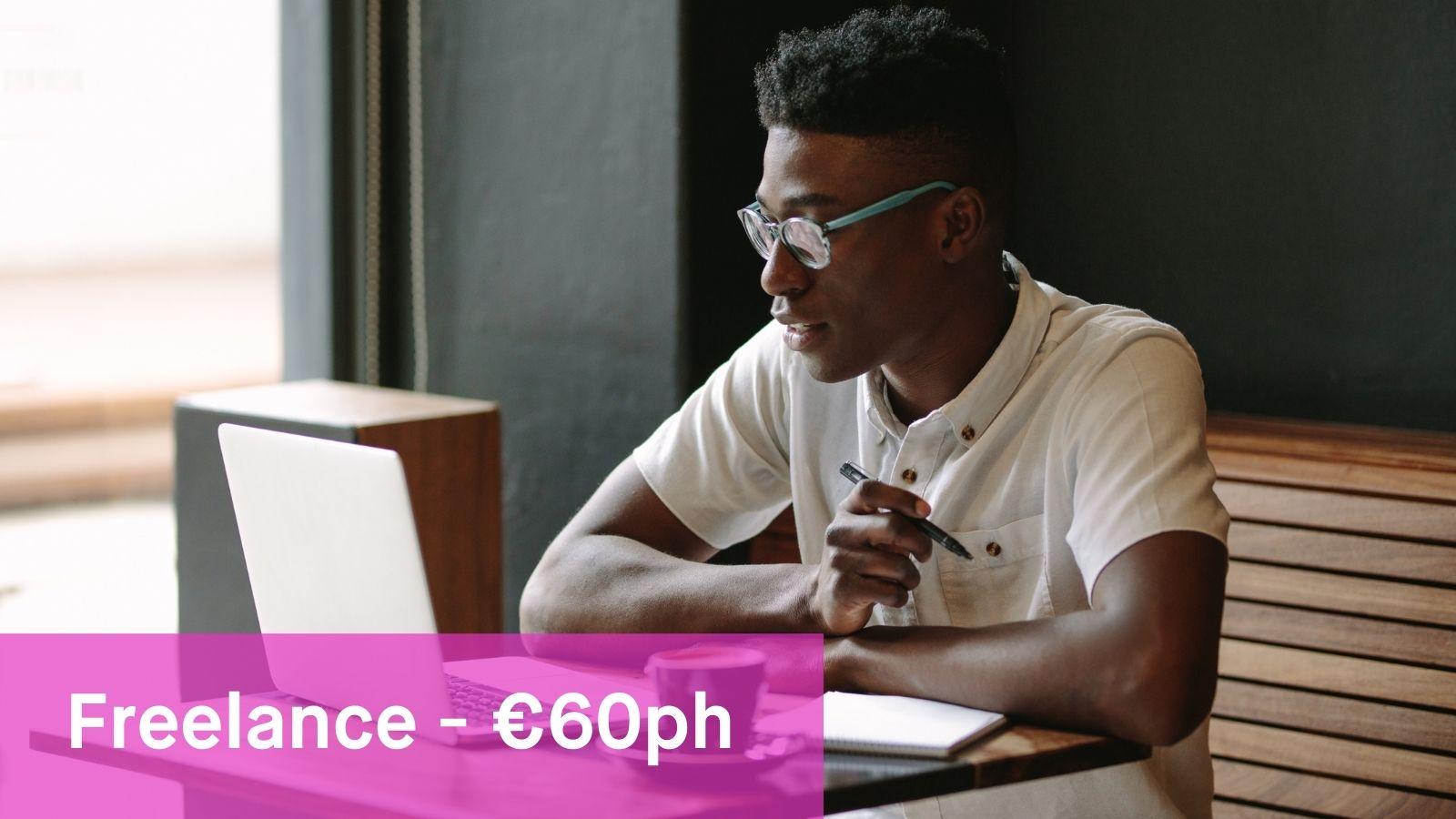 Freelancers
Another sector that has boomed from the growth in demand for skilled marketers are experience freelancers savvy enough to pitch themselves to the right clients at the right time. Often freelancers have sector-specific experience, for example in promoting architecture firms or marketing street food pop-ups from their previous work, making freelancing an attractive proposition for people prioritising flexibility, lifestyle, or location.
In addition, many professionals can quickly complement their existing skill set with courses to cover the gaps in their knowledge (e.g., less experience with technical SEO or PPC campaigns), meaning they tend to be flexible and cover more basis than an in-house specialist might.
The usual caveats of freelancing apply, but specialist freelance digital marketers can command up to €60/70 per hour for their services. Even greener, less experienced freelancers can easily earn €30-35 per hour, making it an attractive option for people looking for flexibility.
Future Trends in Marketing
AI in Marketing
Email marketing has leveraged AI to optimise subject lines and content for a while now, but more and more companies are leaning into chatbots for customer interaction – both in terms of providing answers to FAQs and filtering queries by issue.
The explosion in voice search means that brands are investing in voice-friendly SEO and content marketing strategies for customers to find them easily, and AI linking the queries to the content.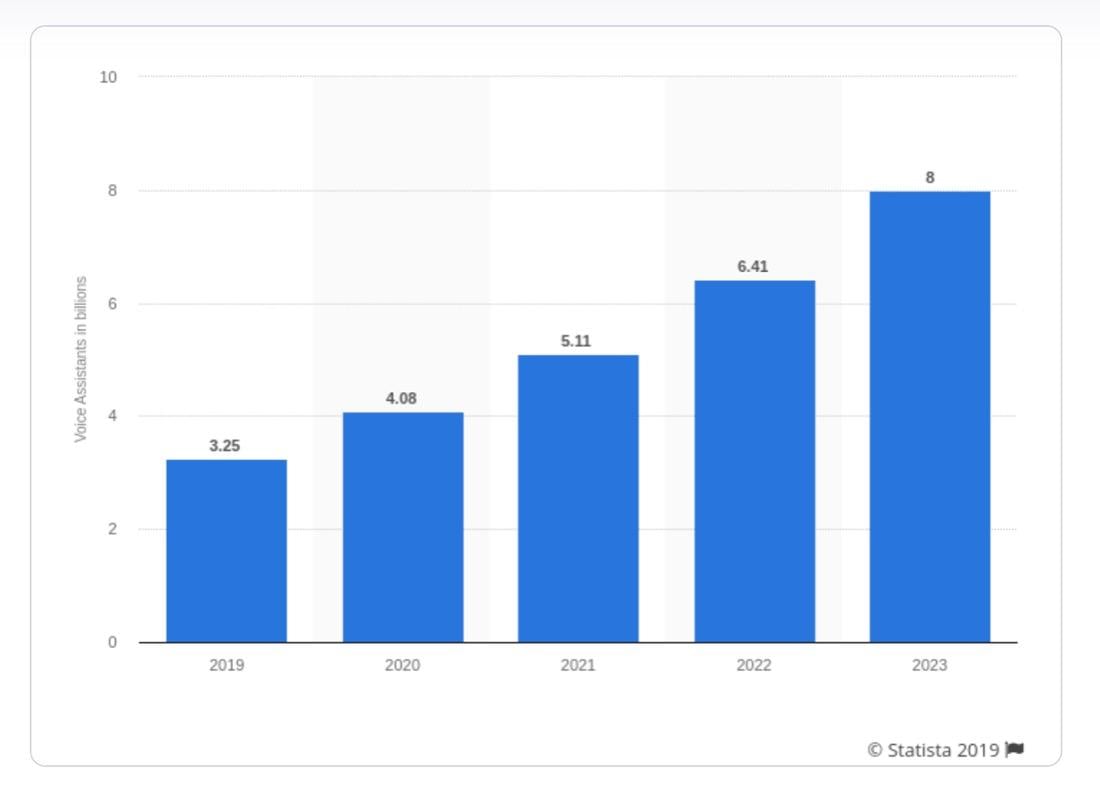 Voice search growth. Source: SEMrush
Social media and big data are helping companies and their marketing departments personalise content for their potential and current clients even further, with behavioural recommendations and predictive personalisation (as seen in suggested playlists on Spotify or purchase recommendations on Amazon).
As VR and AR become increasingly sophisticated, larger retail brands are leveraging it as part of their marketing campaigns to allow potential customers to 'try before they buy', making it a powerful tool for a digital-first marketing department.
As this particular space matures, we foresee a host of new roles popping up in each of these subcategories to meet the demand for this kind of experiential marketing.
Marketing Automation
Automation is set to become one of the single biggest tools for marketers, with the global marketing automation market predicted to reach $25.1 bn by the end of 2023.
Marketing automation is designed to avoid potential, past and repeat customers forgetting about your product and thus falling out of the funnel. It also helps keep potential customers aware of your product, provides them with timely offers, reduces human error and reminds them of your brand.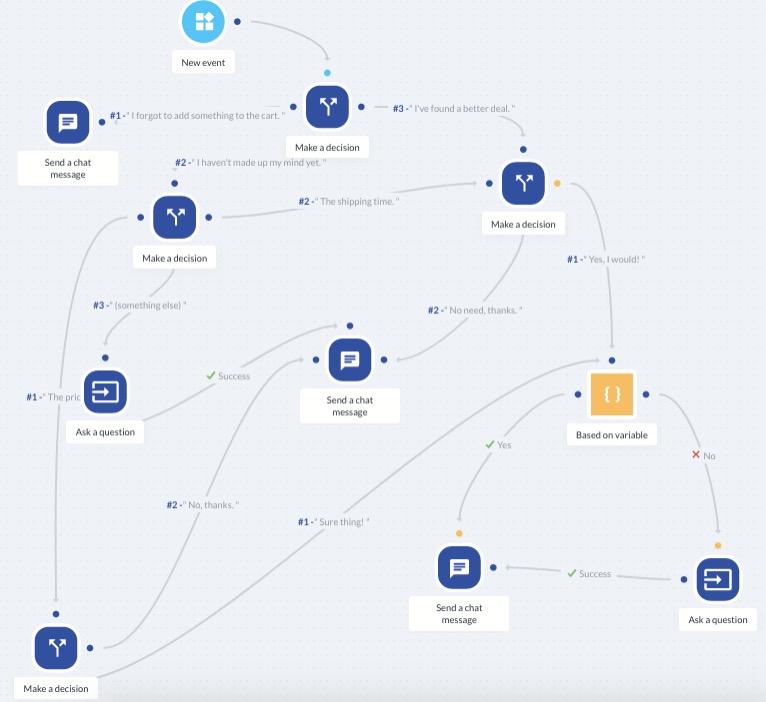 Example of an automation flow. Source: Tidio
Marketing automation is especially effective with inbound marketing, and nowadays many brands leverage in-browser automation to reduce friction to get people to sign up and then continue into the funnel, but the growth of eCommerce in the past two years means a much bigger potential client base. However, this client base has become used to the classic marketing automations and is unlikely to respond to them as they might have before.
As a result, 2022 is the year that marketing automation becomes more and more sophisticated, multi-layered, and widespread, with hyper-personalisation, omnichannel marketing, conversational marketing, value retargeting and the growth of mobile-first automation all increasing in importance as marketers look to niche down as much as possible.
Funnel to Flywheel Marketing
Traditional marketing funnels still have a role today, but both product- and service-focused marketing is also about moving towards flywheel marketing, where the customer experience of a brand is driven by quality of the service, experience, or product. The happy customer tells their friends about how great the brand or product is, resulting in more sales and so the marketing work gains its own momentum with minimum active input.
The flywheel (both the real and marketing ones) gains its momentum from a lack of friction, and this is done in several ways – offering freemium products or limited-time services as proof of the quality, and then offering top-quality service to delight the potential customer and – hopefully – recommend it to their friends and colleagues. In this way, the effort put into the marketing funnel feeds into a fantastic product and customer service that then helps it sell itself.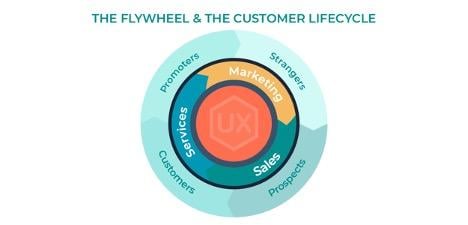 Customer Lifecycle in the Flywheel model. Source: UX Digital
In the highly competitive post-pandemic landscape, companies can't afford friction to sell their products, and both marketing and sales efforts need to focus on removing it –letting their potential customers know how easy it is to sign up to their service, how quick it is to buy, how good their product is, and how seamless their experience is.
Digital Marketing: A Growth Career with Excellent Prospects for Ambitious Professionals
Digital marketing is unusual in being one of the few sectors that bounced back quickly from the initial effects of the pandemic of recent years and has certainly benefitted from the accompanying explosion in eCommerce.
This growth has, in turn, consolidated the need for marketing experts and managers, creating a feedback loop of opportunities across all levels and rewarding those who have invested in additional skills.
With hundreds of positions in Ireland open, digital marketing is a career with plenty of prospects, future growth and great salaries for people with the right skills and experience. Take a look at our digital marketing jobs page to find the next opportunity to turbocharge your career!